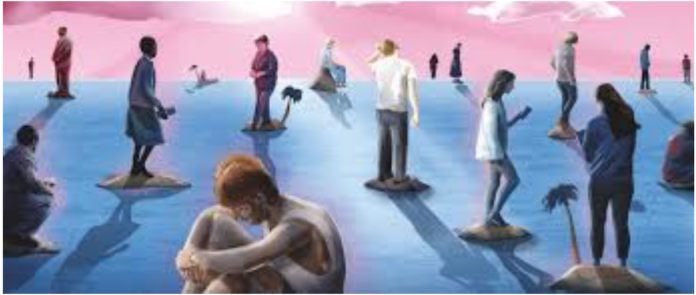 And a sigh, all tasks about complete, the pantry stocked, that we sink into our little bubble.
I work from home anyway. My sister from London (who has been out here since Christmas Day), took one look at the chaos of Boris's London and decided to weather the Covid-19 storm here.
Tucked up into our comfy house, both with paying work able to be completed from home, we are content with a month's isolation, content indeed that it may be longer.
While other countries have been put on a war footing, urged to obey or else, given inadequate or conflicting stories all the time, we sink into our isolation having been given clear messages what our role is (to save lives) and what w have to do (stay where we are, unless we urgently need to be elsewhere).
We have been entertained by 'Mr Opposition', Simon Bridges, falling into line with the massed voices of support for the Government's actions and for Jacinda's approach. We congratulate him, and hope this is a start of a new era, beyond beneficiary-bashing and point-scoring.
TDB Recommends NewzEngine.com
We are in awe of the clarity of Jacinda's message, and of the officials and experts that speak with one voice, telling us what needs to happen.
We notice that today, as compared to yesterday, the yoof opposition, the male disobedience, have fallen away to be replaced with a good-humoured compliance.
We are pleased that the environment will be getting some respite here and in other countries. We hope that, with a focus on basic personal wellbeing and a better atmosphere, our health will improve.
We applaud those countries that have, with excellent management skills, begun to get the virus under control.  We are so angry with the economic right, Trump and Bolsonaro and that Texan git, name forgotten, who are very happy to sacrifice human lives in order to keep their corrupt economies going at full speed.  This moment of clarity might lead, eventually, to meaningful political change in some of those countries.
We are concerned for, and worried about, those who are already sick and are moving towards death over the next month.  To die in isolation is a terrible thing, but to submit too early to a hospice bed is also an abandonment of hope.  Go well, my friends.
And best wishes to the rest of you, our TBD whānau.  Bomber says we are ramping up our site to amaze and entertain you over the next few weeks. Keep in touch with your caustic comments, witty asides or even a guest blog.
Dr Liz Gordon is a researcher and a barrister, with interests in destroying neo-liberalism in all its forms and moving towards a socially just society.  She usually blogs on justice, social welfare and education topics.