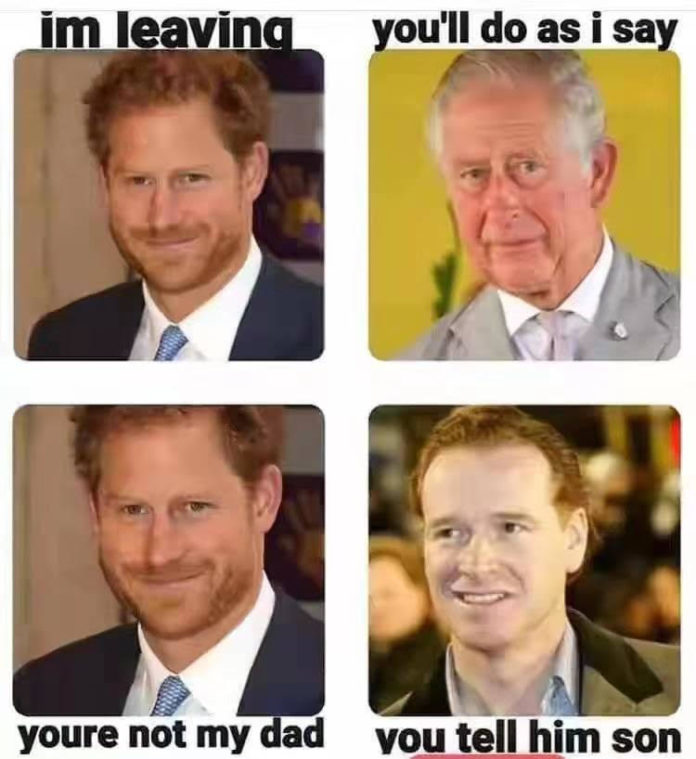 Details of Prince Harry and Meghan's split from the royal family revealed as world reacts
In a separate statement, Buckingham Palace announced the couple would no longer use their royal titles and would not receive public money for royal duties.
The couple will no longer represent the royal family on official duties including military duties and "wish" to repay the $4.5 million of taxpayer money they used to refurbish Frogmore Cottage. However the property will remain their home while in the UK.
The new model will take effect in the northern spring 2020.
To be completely honest, I don't give two shits about this royal bust up, but I am taking delight at the generation war this has ended up becoming:
TDB Recommends NewzEngine.com
The social climbing Millennial wanting all the fun and none of the obligations.
Boomer parents paying for it all and getting shitty about the lack of work ethic.
Woke feminists screaming this is all about CisHets hating Meghan being a WoC.
Whipped like Hazza trending as a hashtag #WhippedLikeHazza.
The ugly estranged half family of Meghan vomiting toxic personal details.
A Prince of the Crown begging for voice work at Disney for his Princess wife.
The glaring absurdity that this is dominating the news when it should be really Prince Andrew's connections to a billionaire sex offender that we are still talking about.
Claims this is Meghan sticking it to the patriarchy when in fact the Queen is the most powerful Matriarchy in the world.
All that said, there is something wonderfully normal in this new age of subjective rage watching a family tearing itself to pieces with all members claiming they are the wounded victim while everyone else takes sides on social media.
Just like in real life.
Can we get back to the planet melting please?