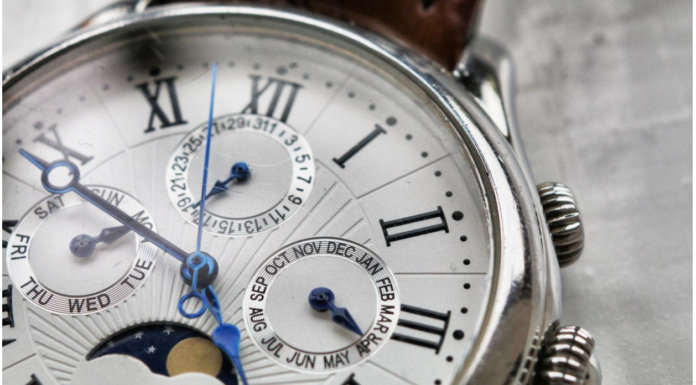 Today, you can see a lot of different kinds of watch brands and all of them create their unique watches like Luxury, Classic, and Modern types of watches. Other watch brands have specific types of watch which is for racing, diving, space travel, and even for fitness. Watches are here for so long from simple pendant to wristwatch.
The capability of watches also changed, from a simple wristwatch that can only tell time to the most advance smartwatch of today that has so many features that provide convenience to its user. Knowing about the oldest brand of watch in history is important because this will help you find your perfect dream watch and that will all be discussed here.
Vacheron Constantin
One of the oldest brands of watch, the Vacheron Constantin started in 1755 by a swiss horologist Jean-Marc Vacheron. Although, the Vacheron Constantin is twenty years behind the world's oldest watch brand that has been registered but it was still tagged as the oldest watchmaker in production without any interference.
TDB Recommends NewzEngine.com
It is difficult to identify which brands are older compared to others, since some of the watchmakers stopped for some time. Other brands were forced to give away their company to other watchmakers because of their competition with less expensive watches. The Vacheron Constantin is famous because of its craftsmanship, quality, and high price.
Ferdinand Berthoud
This watch brand was made by Ferdinand Berthoud itself. A watchmaker and a scientist at the same time, he started his business in Paris, France in 1753. Ferdinand Berthoud was working for the French navy and he helped develop the first marine chronometer type of watch which used to determine west and east position of the boat while traveling in the sea.
The company was stopped in 1876 because of the death of Charles-Auguste Berthoud which suppose to be the heir of the company at that time. The brand recovered its status and relaunched a new watch which is the Chronometre Ferdinand Berthoud FB1 in 2015. This specific timepiece is a tribute for the lifework of Ferdinand Berthoud.
Jaquet Droz
In 1738, Pierre Jaquet Droz created his brand of watch in La Chaux-de-Fonds, Switzerland. Pierre Jaquet Droz is a very imaginative and creative type of person and because of his ingenuity, he produced the automata. An automata or automaton is a mechanical art type of piece that includes music and movement.
Pierre Jaquet Droz's market is mostly wealthy people in Europe and also in China. Although the brand has a very good run, unfortunately, in the late 19th century the brand was stopped due to Napoleonic Wars. In the year 2000, Swatch bought the Jaquet Droz brand and produced a very unique and luxurious timepiece.
 Favre-Leuba
In 1737, the Favre family headed by Abraham Favre started their family watch business in Le Locle, Switzerland. Through the years, their watch business was continued by his sons and grandsons and produced a classic luxury watch. In 1815, from a family of great watchmakers and merchants, Auguste Leuba joined forces with Favre and created the Favre-Leuba brand.
Favre-Leuba watch designs and style has a lot of similarities with other top luxury watches that you can find in the market right now. Examples of these top luxury watches are the Tissot Heritage 1973, Omega Speedmaster, Audemars Piguet, and Tag Heuer Autavia Isograph. Just like these best luxury watches, the Favre-Leuba wristwatch has the best features and design.
Blancpain
Blancpain is the oldest watch brand in the whole world. They started their first production in 1735 by Jehan-Jaques Blancpain in Villeret, Switzerland. Since then, Blancpain produced top of the line watches and some of its best watches are the Fifty Fathoms Collection which is also the first modern diver's watch that can be bought at that time.
Takeaway
These are the top oldest watch brands in history and they all share different stories from the time they started their company and how they maintain their business. Although, some of the oldest watch brands need to join forces with other brands to continue their business since the watch industry is very expensive to maintain and has a lot of competition.