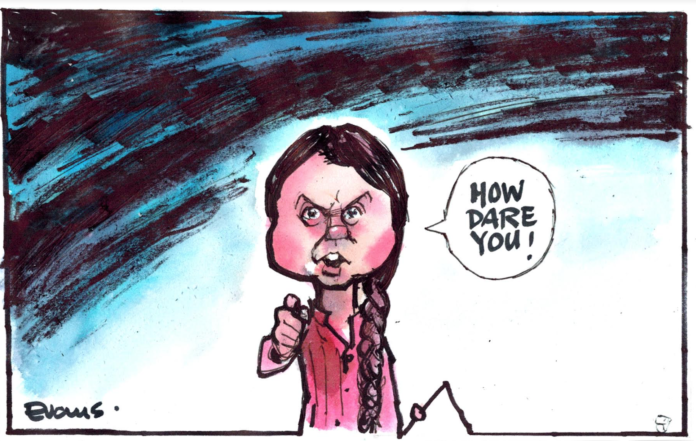 Something that slipped under the news radar this week was that National Party Leader Aspirant,  Judith 'Crusher' Collins, went full blown climate denier.
I'm not talking her normal red meat dog whistling, nod, wink, unsubtle playing to her National-Party-low-horizon-imagination-hate-the-greenies-and-can't-accept-climate-change-rump-supporters, oh no.
I'm talking fill blown the earth-is-held-up-on-four-elephants-standing-on-a-space-turtle kind of climate denial.
Judith published an opinion piece on the fossil fuel paywall gated community that is 'Carbon news' last week which argues against zero carbon, the Paris agreement and downplays the magnitude of what we are facing.
She is doing the classic 'question the science' tactic, which the tobacco industry used to argue there was no clear connection between cancer and smoking. She is also signalling to the deep pockets of the pollution industry that if she was leader they would have a much more benign environment to operate in.
TDB Recommends NewzEngine.com
Judith is also directly leading the climate denier electorate who refuse to point blank accept any of the science. Here is what science blog has had to say about Judith's absurd claims…
The Zero Carbon Bill implements this agreement for New Zealand. It implements what the National-led government agreed to when they signed the Paris Agreement, which Judith Collins now states "is not justified by any scientific findings" – this after innumerable scientists and delegates, including those of the New Zealand government, pored over and agreed to every word. Since the Agreement was signed, the IPCC 1.5ºC report – "1.5 to Stay Alive" – has strengthened the case for 1.5ºC. There is a broad consensus, both in New Zealand and internationally, about what needs to be done. Contrary to what Collins claims, the NZ emission target does not have "almost zero chance of being achieved"; it is entirely feasible and will lead to health and economic benefits for all New Zealanders.
As for "there is no indication they [the costs of global warming] are insurmountable", it partly depends on what value you place on mass extinction and the loss of treasures like the Great Barrier Reef, not to mention coastal cities. How can this be surmounted?
The existential risks are real if difficult to size up. Hans Schellnhuber, founder of the Potsdam Institute for Climate Impact Research and climate advisor to the EU, Angela Merkel, and the Pope, said in 2018, "I think there is a very very big risk that we will just end our civilisation. The human species will survive somehow, but we will destroy almost everything we have built up over the last two thousand years. I think we have more than a five percent chance of [preventing this]. But it's definitely less than 50% in my view."
…in a very real sense, allowing climate denial to become an openly discussed policy plank of the largest political party in NZ is probably more dangerous than anything else that happened this week.
And yet it received almost no attention.
James Shaw said he refused to debate the arguments Judith raised, and that is a terrible mistake.
We are desperately needing to engage now and no one is.
Except us.
Pub Politics – Climate Crisis or Climate Hoax? November 11th