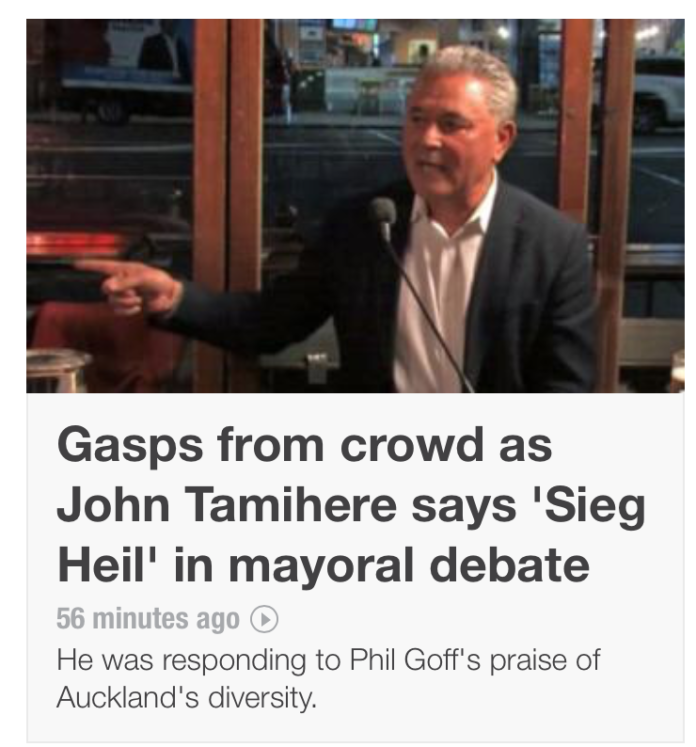 It really says something about the mainstream media in this country that all they take out of a fierce one hour debate is a flippant comment at the end and make that breaking news…
…for the record, I wasn't awkward. The insinuation that Tamihere was serious and is actually a white supremacist Nazi in disguise – which is currently being espoused by the perpetually outraged woke on Twitter, is, and how do I say this politely, clinically insane.
Tamihere's comment was in reference to the Southern & Molenuex issue that had surfaced earlier in the debate, Stuff covers it very well here.
You can read my review of the debate here, watch the full debate here and make up your own mind…
TDB Recommends NewzEngine.com