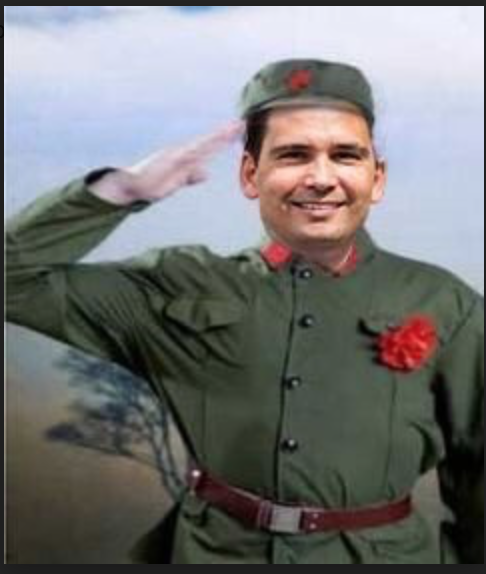 Ummmmmm….
National MP Jian Yang backs Simon Bridges' praise of China's leadership
Controversial National MP Dr Jian Yang is backing Simon Bridges' fawning praise of the Chinese Government.
Last week, Dr Yang, Bridges and National foreign affairs spokesperson Gerry Brownlee travelled to China. While there, the National Party leader appeared on state television channel CGTN for an interview.
Bridges praised the Communist Party of China (CPC) for taking the country from mass poverty to economic prosperity.
TDB Recommends NewzEngine.com
"My impression is one of amazement… having been in both Shanghai and Beijing before, it is very different even from just a few years ago. It keeps developing, there is more infrastructure and you can feel the prosperity.
"The last 70 years in China has seen the most remarkable economic transformation in history. It has taken more people out of poverty than ever before."
Bridges' praise raised eyebrows back in New Zealand. David Capie, an associate professor of international relations at the Victoria University called the comments "extraordinary".
"Truly extraordinary comments about the Chinese Communist Party from NZ's Opposition Leader Simon Bridges in this interview with CGTN. Alarming to have such a big gap between govt & opposition views/language concerning such a critical relationship," Capie tweeted.
Finance Minister Grant Robertson called it the "most extraordinary interview I think I've ever seen the leader of a National Party give. His praise for the Chinese Communist Party went to a level that even the most loyal members of that party would struggle with".
But the National Party leader has the backing of Dr Yang – who admitted to once training Chinese spies.
In a WeChat article – with the heading "The interview of the party leader of the National Party in China was mocked" and translated from Chinese by Google – Dr Yang criticised Robertson, saying the Chinese Government's achievements were outstanding. Dr Yang cited World Bank data which shows between 1981 and 2015, a significant number of people were pulled out of poverty.
…I'm not sure if a man widely accused of being a Chinese spy inside the National Party caucus rushing to defend Simon's bewildering praise of the Chinese regime is really helping…
Dr Yang noted that German chancellor Angela Merkel also last week praised China's economic direction.
A press release from the German Federal Government says: "China has developed at meteoric speed over the last decades and many Chinese have been lifted out of poverty".
…sure, but Angela Merkel doesn't have a suspected Chinese spy in her Government the way National does, they don't take huge donations from Chinese Businessman like National does and a large chunk of her party doesn't have personal business relationships with rich Chinese businessmen – the way National does.
Comrade Simon's jaw dropping praise of China would have led headlines any other week, but it didn't because it was eclipsed by the Labour Party fiasco, but we shouldn't allow that to distract attention to China's ongoing influence over the National Party.
'Comrade Simon' as a nickname would ensure it doesn't.