Casino games, especially slots, have come a long way in the last couple of decades. Certainly, there is much more in the way of variety now, and much more in the way of excitement. Bigger prizes, bolder gameplay and graphics, as well as a touch of creativity have made modern online slots almost comparable to video games. Indeed, the evolution has been so dramatic that the best modern games are almost unrecognisable from the "bells, bars and cherries" games of the past. 
But, like any element of entertainment, some slots are better than others. Below we have picked out five of the best games available to play at New Zealand online casinos right now. 
Legacy of Ra – MegaWays 
2019's hottest trend in casino games is undoubtedly the MegaWays range. The technology, developed by Big Time Gaming but licensed out to other developers, consists of shifting reel sets, with most of the games having over 100,000 different winning combinations. You can click to try the games at the casino.com/nz site, but our favourite of the series is Legacy of Ra. It is a top casino game in its own right, but the act of adding the MegaWays feature to the platform has made it something special.  
TDB Recommends NewzEngine.com
Narcos Video Slot
Netflix's smash-hit series Narcos has got some major critical acclaim for its portrayal of the gritty takedown of Colombian drug cartels. While drug gangs might not seem like a good idea for a slot's theme, this officially licensed game works on several levels. The game's creators, NetEnt did a lot of work to bring this game to life, almost treating it as if it was a movie release, such was the swirl of excitement around it. Is it worth the hype? Sure. It's a fun game that will be enjoyed by fans of the Netflix series and casino players alike. 
Gladiator: Road to Rome 
Like Narcos above, Gladiator: Road to Rome is an officially licensed game. It is, in fact, a sequel to the hugely popular Gladiator slot. Both games use real imagery and video from the Ridley Scott epic film Gladiator. Road to Rome is very similar in style and substance to the original Gladiator slot, but there are few nice improvements – notably in the Free Games Bonus – that help make a sound argument that Road to Rome is an improvement. You should note, however, that both games share a progressive jackpot.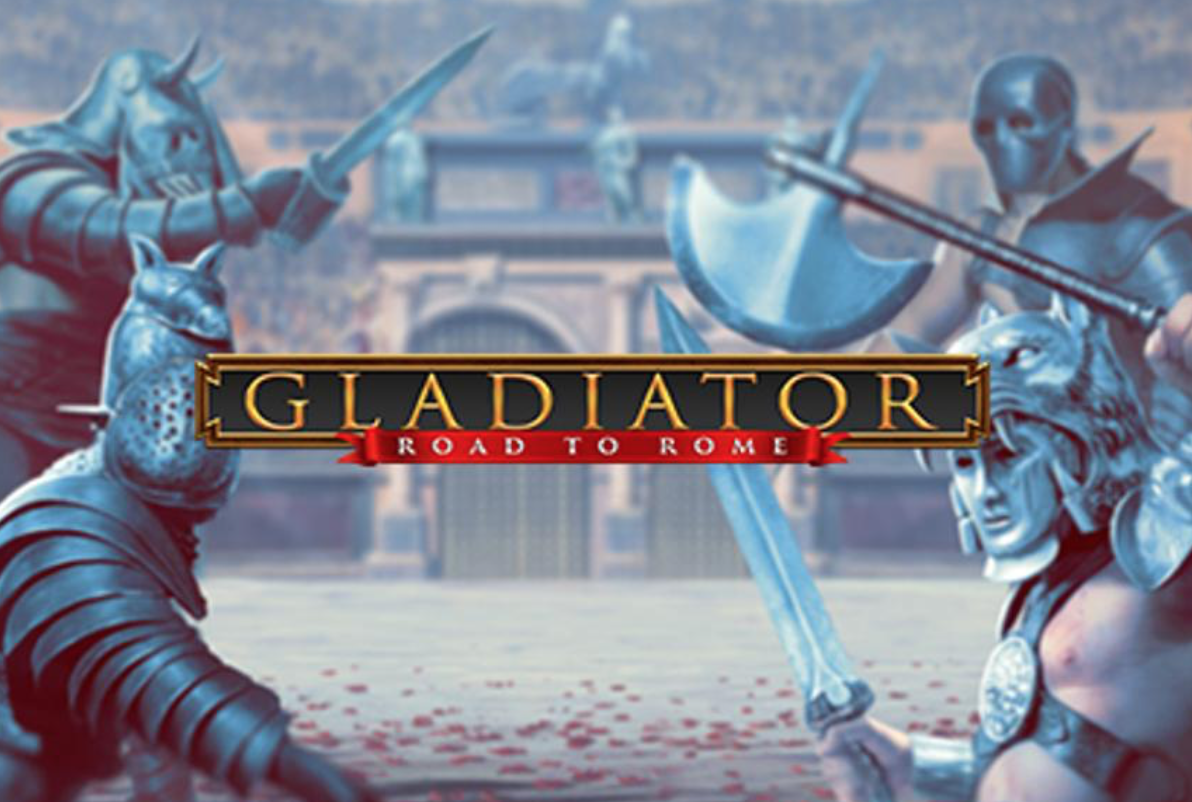 Coins of Egypt 
Creating casino games based on the myths of Ancient Egypt is by no means a new phenomenon. In fact, there are dozens and dozens of games based on that mythology out there. Coins of Egypt doesn't really veer away too much from many of the other games, but there is so a lot to love about this game. Cool graphics and some innovative ways to win large amounts of cash sit on the top of that list. 
Superman II
Playtech is known for creating some of the best movie-themed slots around, and it has arguably reached its peak in this area with the DC Superheroes slots. Games based on the likes of Batman Begins, Justice League and Aquaman are all brilliant, but top pick must be the endlessly inventive Superman II slot. It's stuffed full of brilliant bonus games and special features, and it infuses lots of the Richard Lester 1981 movie into fabric of the game. Superman II is also linked to the DC Superheroes Jackpot Network.