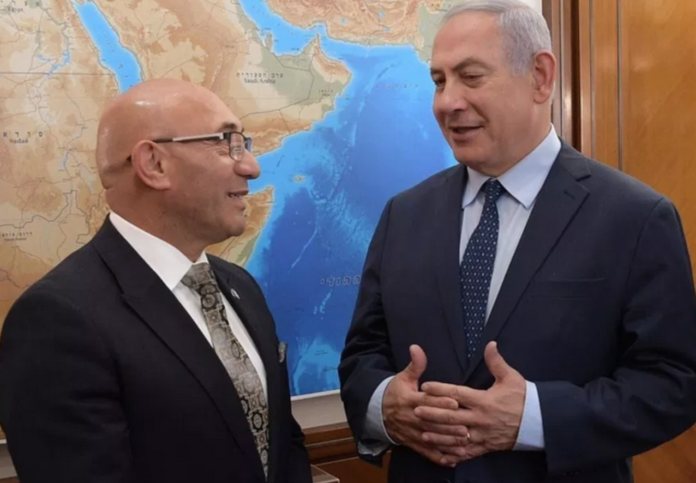 On the 27 August we received an email from Ron Mark in answer to our emails of 24 July and 1 August, regarding the purchase of military equipment from the Israeli company Robo-Team. We have replied to the Defence Minister expressing disappointment that he had failed to respond to deal with the particular points we had raised in our earlier emails. We asked Ron Mark to clarify the final three paragraphs of his response as follows:
Ron Mark: "New Zealand is a strong advocate for protection of civilians and is maintaining a close eye on events in the Gaza Strip. We are deeply concerned about reports of actions against civilians and would urge all parties on the ground to avoid confrontation and exercise maximum restraint."
Our comment: You express deep concern over what you describe as "actions against civilians" and "urge all parties on the ground to avoid confrontation and exercise maximum restraint." Have the Palestinian people no right to protest when their homes are being mercilessly destroyed by the Israeli Army of Occupation? May we remind you of the UN News Press Release dated 23 July 2019 and video of home demolitions.
The crimes committed by Israel in imposing and maintaining its military Occupation of the West Bank and East Jerusalem violate international law. The International Court of Justice (ICJ), has ruled against Israel's annexation Wall running inside the West Bank, including East Jerusalem. Yet these violations of human rights are being supported by the US, which is so often referred to as one of New Zealand's 'traditional allies'.
Surely, calling Israel to account for its violations of international law would serve the, as you put it, "protection of civilians" far better than simply urging restraint on the part of both the Occupying power and its victims! Israel's mighty military superiority over the Palestinian people is an indisputable fact.
TDB Recommends NewzEngine.com
Ron Mark: "In terms of acquiring or updating military equipment, there is a commitment to supporting New Zealand industry where possible. However, there are systems and equipment that cannot be sourced domestically so New Zealand engages with companies from other countries where required, through a commercial tendering process."
Our comment: We did not raise the question of support for New Zealand industry or the sourcing of requirements from other countries.
Ron Mark: "The purchase you refer to was for robot systems to equip our explosive ordnance disposal teams based in Christchurch, Wellington and Auckland. These robot systems will be used primarily in support of the New Zealand Police for bomb disposal tasks, disposing of remnants of war in the Pacific and ensuring our personnel are safe on operations."
Our comment: We did not ask for information regarding the use of the systems and equipment being purchased.
The company providing the equipment for New Zealand, Robo-Team, is an integral part of the Israeli Defence Force. Our concern is with the immorality of New Zealand contributing to the profitability of a company that provides equipment to support the Israeli Defence Force in its human rights abuses that include the illegal occupation of Palestinian land and the oppression of Gaza.
Earlier this year, on 6 April, the Israeli Prime Minister Netanyahu gave an interview to Israel's Channel 12 TV. He affirmed that "I am going to extend sovereignty" and ". . . I will not transfer sovereignty to the Palestinians." In a separate interview the next day, Netanyahu vowed that he would add more housing units to settlements. "We're going to continue controlling the entire territory west of the Jordan", he said, in reference to the militarily-occupied West Bank.
What more appropriate example could there be for the application of Rule 44 than the proposed purchase of $9 million in military equipment from Israel? Please stand by our country's values and the recommendation of our Ministers of Foreign Affairs and Defence to "Support the maintenance of the international rules-based order, institutions and arrangements which enable conflict prevention and peace resolution."
Minister, we ask you, again, to please respond clearly and unequivocally to the specific issues raised above.
Foreign Affairs
Ron Mark is one of the three Ministers we have written to concerning the $9 million purchase of military equipment from Israel. Jacinda Ardern's office was the first to reply, although the Prime Minster herself has failed so far to respond. We have yet to hear from the Foreign Affairs Minister, Winston Peters, and that will be dealt with in the next blog.