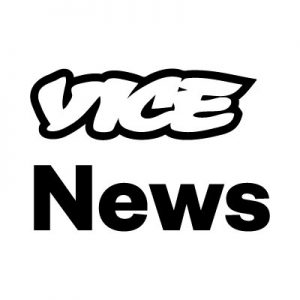 5: GOP Candidate Running Against Justin Amash Just Unleashed a Wildly Transphobic Ad
A Republican running to face independent Michigan Rep. Justin Amash is out with an ad chock-full of transphobic jokes and attacks.

Tom Norton, one of the Republicans looking to unseat Amash, blasts the congressman for breaking with his old party on a vote that would have barred active-duty transgender soldiers from getting sex-change operations.

Norton then makes a series of transgender jokes, finishing with a crack about sex-change operations.
Vice News
TDB Recommends NewzEngine.com

4: WHO sounds global alarm over DR Congo Ebola outbreak
The Ebola outbreak in the Democratic Republic of the Congo (DRC) is a global public health emergency, the United Nations health agency has announced, just days after the epidemic spread to a major urban hub for the first time.

The World Health Organization (WHO) made the declaration on Wednesday following a meeting of its emergency committee in the Swiss city of Geneva.

"It is a measure that recognises the possible increased national and regional risks and the need for intensified and coordinated action to manage them," WHO said in a post on Twitter.
Aljazeera
3: Kellyanne Conway's Irish Ancestors Were the Enemy When Donald Trump's Dad Was Arrested at a Klan Riot in 1927
KELLYANNE CONWAY'S STRANGE, unsettling request — that a journalist who questioned the president's call for his political enemies to be deported to their ancestral homelands should reveal his own ethnicity — was properly denounced as repulsive on Tuesday.

But there was another element of the exchange, and of Conway's attempt to cast Donald Trump's fixation on the ethnic origins of his critics as perfectly ordinary, that deserves more attention.

"We are all from somewhere else 'originally,'" Conway wrote later on Twitter, by way of explanation. "I asked the question to answer the question and volunteered my own ethnicity: Italian and Irish."

For someone of that heritage, Conway displays a strange lack of awareness that her own ancestors were once excluded from the nativist definition of who belongs in America — and who is entitled to citizenship as a right, not a privilege.
The Intercept
2: Amazon Workers Demand Fair Pay & Conditions as Company Continues Undercutting Rivals
While online shoppers around the world flocked to Amazon's mega-sale "Prime Day" this week, the retail giant faced growing outrage from protesters, workers and lawmakers for its unsafe working conditions and collaboration with Immigration and Customs Enforcement. Demonstrators in Seattle delivered a petition with over 270,000 signatures to Amazon headquarters demanding it stop exploiting workers and cooperating with ICE. Lawmakers, including Senator Bernie Sanders and Representative Ilhan Omar, co-signed a letter to the Occupational Safety and Health Administration demanding a full investigation into Amazon's workplace conditions on Tuesday, citing reports of Amazon workers facing severe physical and mental distress while on the job. Also on Tuesday, the House Judiciary Committee's antitrust panel challenged an Amazon executive on allegations that the company competes against its own sellers. We speak with Angeles Solis, lead organizer on the workplace justice team at Make the Road New York, and Stacy Mitchell, co-director of the Institute for Local Self-Reliance, who testified about Amazon Tuesday before a House Judiciary Subcommittee.
Democracy Now

1: Footage of Trump and Epstein partying with women in 1992 emerges
Footage of a friendly exchange between Donald Trump and Jeffrey Epstein at a party has surfaced after the president tried to distance himself from the wealthy financier who was arrested earlier this month over the alleged sex trafficking of minors.

The video was released on Wednesday morning from the NBC archive and was shot in 1992 for a segment on the Faith Daniels talkshow A Closer Look about Trump's then life as a newly divorced bachelor.

In between clips of Trump smiling and dancing with a group of young women at his Mar-a-Lago resort in Florida, Trump can be seen making friendly conversation with Epstein.