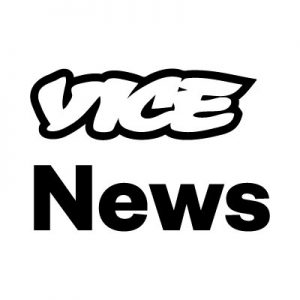 5: Fox News Has a Slightly Different Take on Trump's Racist Rants
Donald Trump's outrageous attacks on Democratic congresswomen of color have pulled the mainstream media back into an awkward dance around how to describe a racist president.

Not Fox News. To hear that network's analysts and guests tell it, it's Alexandria Ocasio-Cortez and the other three members of the progressive "squad" who are the real bigots.
Vice News
TDB Recommends NewzEngine.com

4: UK envoy said Trump left Iran nuclear deal to spite Obama: Report
British Foreign Secretary Jeremy Hunt has moved to ease tensions with Tehran, saying the Iranian oil tanker being held by authorities in Gibraltar would be released if there was a guarantee it was not heading to Syria.

The Grace 1 oil tanker was seized earlier this month by British Royal Marines off the coast of the British Mediterranean territory on suspicion of violating European Union sanctions on Syrian President Bashar al-Assad's government.

Iran has since demanded the ship be released and denied it was taking oil to Syria.
Aljazeera
3: BEFORE BEING HACKED, BORDER SURVEILLANCE FIRM LOBBIED TO DOWNPLAY SECURITY AND PRIVACY CONCERNS ABOUT ITS TECHNOLOGY
FEW PEOPLE HAD ever heard of Perceptics, a Tennessee-based subcontractor that sells license plate readers to U.S. Customs and Border Protection, before last month, when news emerged that the company had been hacked and that sensitive data — including images of license plates and drivers — had been released on the dark web.

The hack is just the sort of privacy breach that civil liberties advocates have long warned could come from massive government data collection, especially when it is contracted out to private firms. And it comes at a time when the CBP is under scrutiny for monitoring activists and journalists at the U.S.-Mexico border and airports.

Yet while photos of faces and license plates of some 100,000 U.S. drivers are now freely available online, the CEO of Perceptics, John Dalton, claimed in an email a few years ago that "CBP has none of the privacy concerns at the border that all agencies have inland."
The Intercept
2: Cruelty Is the Point: Communities Fight Back as Threat of ICE Raids Terrorize Immigrant Families
This weekend, Immigration and Customs Enforcement agents launched a handful of raids across the country as part of President Trump's push to detain and deport thousands of undocumented migrants in 10 major cities. Agents in Chicago reportedly arrested a mother and her children only to quickly release them. Arrests were also attempted in New York City, in Sunset Park, Brooklyn, and Harlem, where immigrants reportedly refused to open their doors to ICE agents because they did not have warrants. Authorities say more raids are planned this week, prompting fear but also generating mass protests on the ground. We speak with Elora Mukherjee, a professor of law and director of the Immigrants' Rights Clinic at Columbia Law School. She has spent the past 12 years representing immigrant children and adults along the U.S.-Mexico border. "The raids will leave children without their parents. The raids will leave children without their caregivers," Mukherjee says. "The raids will leave U.S. citizen children without anyone in America to care for them. It is a heartbreaking situation."
Democracy Now

1: 'You can leave': Trump unrepentant over racist attack on congresswomen
Immigration raids conducted by the Trump administration are expected in major US cities on Sunday, a prospect that has sparked vigils, protests, condemnation and fear.

The raids are expected to target roughly 2,000 migrants in the US illegally but the prospect has rippled terror through broad swaths of migrant communities. Vigils were held from Los Angeles to as far afield as Berlin on Friday, as a broad coalition of progressive groups condemned the raids.

"This administration's deliberate terrorizing of immigrant families and communities grows worse every day," Mary Bauer, deputy legal director of the Southern Poverty Law Center's Immigrant Justice Project, told the Guardian.