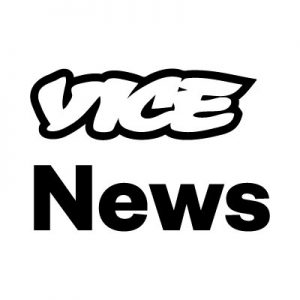 5: REPUBLICAN WOMEN LOST BADLY IN 2018. THEIR PLAN TO TAKE BACK SEATS STARTS IN NORTH CAROLINA
A little-watched congressional race in North Carolina has become a referendum on women's future in the Republican Party.

On Tuesday, pediatrician Joan Perry faces off against Greg Murphy in a Republican runoff for the state's 3rd Congressional District. While members of the House Freedom Caucus have campaigned for Murphy, also a doctor, Perry is being bolstered by a different kind of firepower: political action committees determined to replenish Congress' ranks of GOP women.
Vice News
TDB Recommends NewzEngine.com

4: China demands US cancel proposed $2.2bn arms sale to Taiwan
China has demanded that the United States"immediately cancel" a potential $2.2bn arms sale to Taiwan, including battle tanks and anti-aircraft missiles.

The move would be Washington's first big-ticket military sale to the democratically-governed island in decades, and comes amid deteriorating ties between the US and China, the world's two largest economies that have been locked in an acrimonious trade war.

It risks further heightening tensions with China, which considers Taiwan a breakaway province and has not ruled out the use of force to bring the self-ruled island under its control.
Aljazeera
3: HACKED BORDER SURVEILLANCE FIRM WANTS TO PROFILE DRIVERS, PASSENGERS, AND THEIR "LIKELY TRIP PURPOSE" IN NEW YORK CITY
JUST MONTHS BEFORE millions of its internal documents were stolen and dumped on the internet, the Tennessee-based surveillance company Perceptics was preparing to pitch New York's transit authority on how it could help enforce impending "congestion pricing" rules, according to leaked documents reviewed by The Intercept. The pitch, as outlined in the files, went well beyond mere toll enforcement and into profiling New Yorkers' travel patterns and companions, creating what experts describe as major privacy risks.

Congestion pricing, on the face of it, doesn't seem like it would present a privacy risk — it's a traffic policy, after all, not some new NYPD initiative. The plan is to essentially tax the cars that clog Manhattan's streets and route the proceeds to public transportation, providing both a deterrent against and palliative for traffic. There won't be any congestion pricing toll booths: The fee will be assessed automatically and electronically, potentially by photographing the license plates of passing cars and sending the plate owner a bill in the mail. This requires cameras running around the clock, dutifully recording every car that comes and goes. And this, Perceptics claims, is where the company truly shines.
The Intercept
2: How Investigative Reporting & Survivor Testimony Toppled Billionaire Serial Abuser Jeffrey Epstein
Billionaire hedge fund manager Jeffrey Epstein was charged in a Manhattan federal court Monday with sex trafficking and conspiracy. He is accused of sexually assaulting and trafficking dozens of underage girls between 2002 and 2005 at his homes in Manhattan and Palm Beach, Florida. Epstein, who has counted Presidents Donald Trump and Bill Clinton among his friends, pleaded not guilty and is being held in jail until his bond hearing next week. Several accusers were present in federal court in Manhattan on Monday. In November 2018, the Miami Herald published a series of articles by investigative reporter Julie Brown exposing Epstein's crimes and the high-powered people, such as President Trump's Labor Secretary Alexander Acosta, who protected him. Epstein's arrest after more than a decade of accusations is in part being hailed as a feat of local investigative journalism. We speak with Casey Frank, the senior editor for investigations at the Miami Herald.
Democracy Now

1: Glacial melting in Antarctica may become irreversible
Antarctica faces a tipping point where glacial melting will accelerate and become irreversible even if global heating eases, research suggests.

A Nasa-funded study found instability in the Thwaites glacier meant there would probably come a point when it was impossible to stop it flowing into the sea and triggering a 50cm sea level rise. Other Antarctic glaciers were likely to be similarly unstable.

Recent research found the rate of ice loss from five Antarctic glaciers had doubled in six years and was five times faster than in the 1990s. Ice loss is spreading from the coast into the continent's interior, with a reduction of more than 100 metres in thickness at some sites.