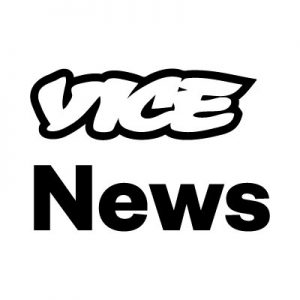 5: KAMALA HARRIS CALLED YOUNG PEOPLE "STUPID" IN 2015
WASHINGTON — If there's one thing Sen. Kamala Harris learned from her time as the chief prosecutor of San Francisco and attorney general of California, it's that young people don't know what they're doing, a video of Harris speaking in 2015 shows.

During a keynote address at a symposium hosted by the Ford Foundation, the then–California attorney general — now Democratic candidate for president — laid out her vision for a crime recidivism reduction initiative in Los Angeles.
Vice News
TDB Recommends NewzEngine.com

4: Iran passes new nuclear deal limit as China blames US for crisis
Iran has passed the uranium enrichment cap set in its 2015 nuclear deal, marking the second time in a week that it made good on a promise to reduce compliance with the international pact following the United States' unilateral exit last year.

The announcement on Monday from Iran's Atomic Energy Organization came amid growing frustration in Tehran over a failure by the landmark accord's remaining signatories to deliver on its promised economic benefits.
Aljazeera
3: Veterans Affairs Police Are Supposed to "Protect Those Who Served." They Have a Shocking Record of Brutality and Impunity.
DERRICK HATHAWAY SERVED multiple tours in Kosovo, contributing to a NATO peacekeeping mission aimed at preventing ethnic cleansing. While Hathaway envisioned his Marine mission as a humanitarian one, he soon became ashamed of his work. In the course of mapping safe routes for NATO forces, Hathaway's platoon would perform no-knock home raids to search for weapons or contraband, leading to tense confrontations with frightened families.

"It was martial law," Hathaway said. "That left a nasty taste in my mouth. All we were doing was feeding a new form of hate."
The Intercept
2: U.S. Women's Soccer Team Wins World Cup, Rebuking Pay Discrimination and President Trump
The U.S. national women's soccer team made history by winning its record fourth World Cup after defeating the Netherlands 2 to 0 on Sunday in Lyon, France. The U.S. women's World Cup victory came just months after members of the 2015 women's team sued the U.S. Soccer Federation over gender discrimination. Following the victory, audience members began to chant "equal pay" in solidarity with the team's demands for an equal salary to their male counterparts. Prize money for this year's Women's World Cup is just $30 million compared to $400 million for the 2018 men's World Cup. Co-captain Megan Rapinoe was awarded the Golden Ball and the Golden Boot awards for best player and top goal scorer. Rapinoe has been the center of attention throughout the tournament. Before games she refused to sing the national anthem or put her hand on her heart. She also made headlines for saying she would refuse to go to the White House if invited. We speak with Shireen Ahmed, award-winning sports activist focusing on Muslim women in sports, and Amira Rose Davis, assistant professor of history and African American studies at Penn State University.
Democracy Now

1: Trump says US 'will no longer deal' with UK ambassador and blames May for Brexit 'mess
The president adds new reaction to the Kim Darroch telegrams. He blames Theresa May for creating a "mess" with Brexit, says Darroch "is not liked' and then predicts a new incoming PM and says the queen impressed him most.