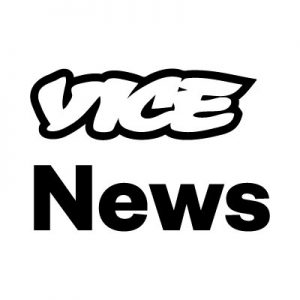 5: IOWA IS GETTING SERIOUS ABOUT KAMALA HARRIS
DES MOINES, Iowa — She wants to keep the momentum going. He needs to stanch the bleeding.

California Sen. Kamala Harris and former Vice President Joe Biden returned to Iowa over the Fourth of July holiday in their first campaign swings since their pivotal debate last week.

The last time Harris and Biden swung through, he was the man to beat and she was just one among many candidates hoping for a shot at him. But after the pre-holiday debate fireworks, it appears the state is anyone's for the taking.
Vice News
TDB Recommends NewzEngine.com

4: Pompeo warns Iran of more 'isolation, sanctions'
Iran will face further sanctions in response to its expected breach of a uranium enrichment cap, US Secretary of State Mike Pompeo said.

On Sunday, Iran said it was hours away from breaching the cap set by an endangered nuclear deal reached with international powers but from which the United States withdrew last year.

"Iran's latest expansion of its nuclear program will lead to further isolation and sanctions," Pompeo said on Twitter.
Aljazeera
3: Nancy Pelosi Has Chosen Her War, and it's With Her Own Party's Future
THEY CALL THEMSELVES the "Squad." From climate changeto student debt to migrants in detention, progressive House Democrats Alexandria Ocasio-Cortez, Ilhan Omar, Rashida Tlaib, and Ayanna Pressley have been energetic and outspoken since getting elected last November — and, as a result, have become inured to constant attacks from congressional Republicans and, of course, Fox News.

But how about from their own boss?

In an interview with the New York Times' Maureen Dowd, House Speaker Nancy Pelosi dismissed the Squad as "four people" who have their "public whatever and their Twitter world" but don't "have any following."

Ouch. This isn't the first time Pelosi has trolled the left-wing quartet. In April, when she was asked by Leslie Stahl on 60 Minutes to comment on the newly emboldened progressive wing of her party, Pelosi responded: "That's like five people."
The Intercept
2: An Hour with Noam Chomsky on Fascism, Nuclear Weapons, Climate Change, Julian Assange & More
In April, hundreds of people packed into the Old South Church in Boston to hear the world-renowned dissident and linguist Noam Chomsky speak. In this hour-long special, we air an excerpt of Chomsky's speech and his on-stage interview with Amy Goodman.
Democracy Now

1: Conflict breaks out in Hong Kong after latest extradition bill protests
Conflict has broken out between hundreds of protesters and police in riot gear in Hong Kong after tens of thousands of protesters marched peacefully earlier in the day to keep up the pressure on the government to withdraw its controversial extradition bill.

The march, which continued late into the night, was the first since the storming and vandalising of Hong Kong's legislature by protesters last Monday, a move that drew strong condemnation from the Chinese and Hong Kong governments. The extradition bill – which would allow suspects to be removed from the semi-autonomous city to face China's flawed justice system – has been the subject of several mass rallies over the past month.