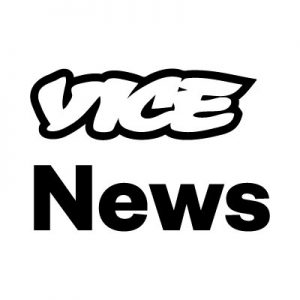 5: THEY COME FOR US AT NIGHT: INSIDE CHINA'S HIDDEN WAR ON UIGHURS
You may or may not be aware that the Chinese Communist Party has been busy. Very busy. Over the past two years, an estimated 1 million Muslim Uighurs have been rounded up and placed in so-called "re-education camps."

It's extremely difficult to report from the Uighur homeland of China's northwestern Xinjiang region. Journalists are followed wherever they go and prevented from visiting certain places or speaking with locals. So we posed as tourists and snuck in wearing hidden cameras. Twice.
Vice News
TDB Recommends NewzEngine.com

4: Trade war escalation averted as US-China agree to resume talks
Osaka, Japan – As this year's G20 summit closed on Saturday, United States President Donald Trumpagreed to hold off on an escalation in his trade dispute with China and to resume bilateral talks, potentially giving the world economy a reprieve.

But there was no agreement to comprehensively roll back the punitive tariffs that the two sides have imposed on one another's goods, or for China to make the deep structural changes to its economy that Trump is demanding.
Aljazeera
3: LATINX VOTERS WILL BE A CORE 2020 VOTING BLOC. ARE DEMOCRATS PAYING ENOUGH ATTENTION?
DEMOCRATS RUNNING FOR president are awakening to the reality that Latinx voters, poised to become the largest nonwhite eligible voting bloc in 2020, are crucial to their chances of winning the presidency. The desire to connect with Latinx voters was apparent in this week's presidential debates, when several contenders made a direct appeal to the growing electorate by answering questions in Spanish on the national stage. The Democrats' recognition of the importance of Latinx voters extends beyond the meme-like performances in Miami, though — in a number of campaigns, outreach to this community of 29 million people has become a core part of strategy.

Among the front-runners, the campaigns of Sens. Bernie Sanders and Elizabeth Warren have been building outreach operations to engage with Latinx voters in early primary states, while former Vice President Joe Biden has been criticized for not doing enough to engage the community.

The Intercept reached out to the campaigns of the leading Democratic candidates; some of them, citing debate prep, said they were unavailable to discuss outreach to Latinx voters, while others did not respond to requests for comment. Just four candidates responded to our questions; Biden, Sanders, and Warren's campaigns said they have brought Latinx organizers onto their staff and are focusing efforts on Nevada, while former Texas Rep. Beto O'Rourke's campaign said he is committed to ensuring his campaign staff reflect the diversity in experiences and backgrounds of all Americans.
The Intercept
2: Supreme Court Hands GOP Big Victory on Gerrymandering, Ensuring "Massive Election Rigging"
The Supreme Court hands down two major decisions. The first is a victory for Republicans, allowing extreme partisan gerrymandering to continue. The other temporarily blocks the Trump administration from adding a citizenship question on the 2020 census. We get response from Ari Berman, senior writer at Mother Jones, a reporting fellow at the Type Media Center and author of "Give Us the Ballot: The Modern Struggle for Voting Rights in America." He says the ruling that federal courts can't resolve claims of partisan gerrymandering is "almost guaranteed to facilitate massive election rigging in the future."
Democracy Now

1: Montpellier melts under a 45C high as Europe hit by record heatwave