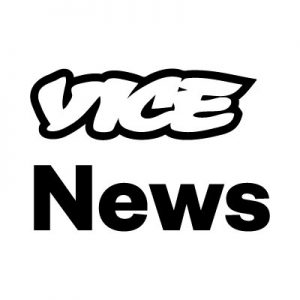 5: IT'S FINALLY #MUELLERTIME. WILL ANYONE EVEN CARE?
Never meet your idols, the show biz saying goes — they're bound to disappoint you.

Democrats are about to test that adage. They've gotten their hopes up for their big encounter with Special Counsel Robert Mueller, who's set to break his cryptic silence in a forced public appearance on July 17 after receiving two Congressional subpoenas on Tuesday.

By compelling Mueller's testimony, Democrats are taking their best and probably last shot at reviving the investigation that dominated the first two years of Trump's presidency, but which has faded from public view in the face of an unprecedented White House blockade and infighting among Democratsover how to proceed.
Vice News
TDB Recommends NewzEngine.com

4: 'Divorced from reality': Palestinians reject US economic plan
The US-led economic workshop in Bahrain closed amid derision and rejection from Palestinian officials on Wednesday, who said its framework for a trade and investment boost ignored their political aspirations for statehood.

The two-day workshop, led by White House Senior Adviser Jared Kushner, began on Tuesday in the capital, Manama, and showcased the economic part of the Trump administration's long-awaited Middle East peace plan.
Aljazeera
3: Stephanie Grisham Is a Perfect Fit as Trump's Press Secretary — Because She's a Proven Liar
MEET THE NEW White House press secretary. Same as the old White House press secretary.

Stephanie Grisham, who replaced Sarah Huckabee Sanders this week, has served as communications director to Melania Trump since March 2017 and previously worked on Donald Trump's 2016 presidential campaign.

She also happens to be a demonstrable liar.

Don't take my word for it. Listen to her own boss, the first lady.

In June 2018, Melania Trump took a flight to McAllen, Texas, to visit migrant kids in detention, as her husband had separated the children from their parents at the border. She boarded the plane wearing an army-green jacket with the words "I really don't care. Do U?" written in stark white letters on the back.

As CNN's Chris Cillizza later noted, the first lady's attire "set off a media circus. Was she trying to send a message to President Donald Trump about his border policies? A message to the media about how they covered her? Democrats who openly wondered how she could be married to her husband?"
The Intercept
2: Trump Admin Moves 100 Migrant Kids Back to "Child Jail" Despite Concern over Inhumane Conditions
The Department of Homeland Security has moved 100 migrant children back to a Border Patrol facility in Clint, Texas, where infants and toddlers have been locked up without adequate food, water, sanitation or medical care, with older children having to care for the younger ones. Around 300 kids were removed from the facility Monday following widespread outrage over the reports, but Customs and Border Protection said some of the children are being sent back, claiming that the facility is no longer overcrowded. Lawyers who recently visited the facility described a scene of chaos and sickness, with children unable to shower or change into clean clothes for weeks on end. We speak with Clara Long, senior researcher at Human Rights Watch. She was part of the monitoring team that visited Border Patrol facilities last week, including Clint.
Democracy Now

1: 'The river is treacherous': the migrant tragedy one photo can't capture