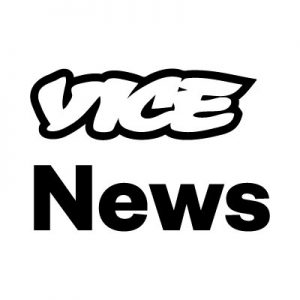 5: U.S. CYBERATTACK ON IRAN JUST PUT A TARGET ON AMERICAN BUSINESSES
President Donald Trump came within minutes of starting another war in the Middle East last week when he ordered, and then abruptly canceled, a missile strike against Iranian bases. Instead, he launched another strike: a long-planned cyberattack, designed to quietly cripple Iran's missile defense systems.

Anonymous U.S. officials claimed an instant victory, although Iran insists it failed to penetrate its systems.
Vice News
TDB Recommends NewzEngine.com

4: 'Climate apartheid': World's poor to suffer most from disasters
The world is on course for "climate apartheid", where the rich buy their way out of the worst effects of global warming while the poor bear the brunt, according to a United Nations human rights expert.

Philip Alston, the special rapporteur on extreme poverty and human rights, issued the warning in a new report submitted to the UN Human Rights Council on Tuesday.

"Climate change threatens to undo the last 50 years of progress in development, global health, and poverty reduction," Alston said in a statement. "It could push more than 120 million more people into poverty by 2030 and will have the most severe impact in poor countries, regions, and the places poor people live and work."
Aljazeera
3: SUNRISE MOVEMENT RALLIES OUTSIDE DEMOCRATIC NATIONAL COMMITTEE HEADQUARTERS OVER CLIMATE CHANGE DEBATE FAILURE
ABOUT 100 YOUNG activists with the Sunrise Movement rallied outside the Democratic National Committee headquarters on Tuesday, demanding the party to reverse its ban on holding a climate change debate among the 2020 presidential candidates.

Activists have been calling for a full presidential debate dedicated to climate change as the issue has become a top priority for voters, pushing candidates to develop and release detailed policy proposals in the process. In addition to the protest in Washington, D.C., they're calling on supporters to sign a petition demanding a climate debate.

"It's an emergency, and we need our leaders to act like it," said Abby Leedy, a protester from Philadelphia, outside the DNC headquarters a few blocks from the U.S. Capitol.

The DNC is not only refusing to hold a debate but threatening to bar any candidates who participate in a third-party climate debate on their own from future DNC debates. DNC Chair Tom Perez said in a Medium postearlier this month that the party would not hold any issue-specific debates because it could not allow individual candidates to dictate the terms of debate. His position came in response to Washington Gov. Jay Inslee, who has made climate change the centerpiece of his presidential campaign and has called for a climate-centric debate.
The Intercept
2: As Trump Imposes New Sanctions, Iran Says U.S. Has "Permanently Closed Path to Diplomacy"
President Trump announced Monday his administration is imposing a new round of sanctions on Iran, targeting several prominent Iranians including Supreme Leader Ayatollah Ali Khamenei and Iran's top diplomat, Foreign Minister Mohammad Javad Zarif. Iran said the move "permanently closed the path to diplomacy" between Iran and the United States. The latest tension comes after the downing of a U.S. drone by Iran on Thursday. Iran maintains the drone had entered its airspace, while the U.S. claims the drone was in international waters. The U.S. military prepared to directly attack Iran in retaliation, but Trump reportedly called off the bombing at the last minute. We speak with Iranian-American author and analyst Trita Parsi, former president and founder of the National Iranian American Council.
Democracy Now

1: Trump threatens 'obliteration' after Iran suggests he has a 'mental disorder'