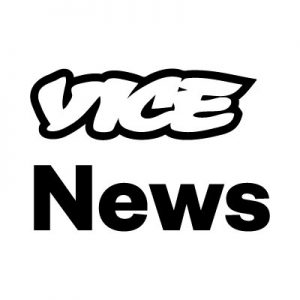 5: IS BIDEN BLOWING IT WITH BLACK VOTERS? IT DEPENDS ON HOW OLD YOU ARE.
COLUMBIA, S.C. — Oconee County, S.C., Democratic Party Chairman Stephen Sperry was a freshman at Syracuse University in 1965 when he met his dorm floor's resident advisor, a gregarious graduate law student named Joe Biden.

Back then, Biden was advocating civil rights for African Americans, bringing black athletes up to their dorm floor to mingle with white students like himself. So when a controversy erupted this week about Biden's comments touting his relationships with segregationist senators, Sperry was bothered that other campaigns went on the attack.
Vice News
TDB Recommends NewzEngine.com

4: US 'launched cyberattacks on Iran weapons' after drone downing
The United States military launched cyberattacks against Iranian missile control systems and a spy network on Thursday after Tehran downed an American surveillance drone, US officials have said.

US President Donald Trump ordered a retaliatory military attack against Iran after the drone shootdown but then called it off, saying the response would not be "proportionate" and instead pledged new sanctions on the country.

But after the drone's downing, Trump secretly authorised US Cyber Command to carry out a retaliatory cyber attack on Iran, two officials told the Associated Press news agency on Saturday.
Aljazeera
3: I'M A JOURNALIST BUT I DIDN'T FULLY REALIZE THE TERRIBLE POWER OF U.S. BORDER OFFICIALS UNTIL THEY VIOLATED MY RIGHTS AND PRIVACY
I SHOULD HAVE kept my mouth shut about the guacamole; that made things worse for me. Otherwise, what I'm about to describe could happen to any American who travels internationally. It happened 33,295 times last year.

My work as a journalist has taken me to many foreign countries, including frequent trips to Mexico. On May 13, I was returning to the U.S. from Mexico City when, passing through immigration at the Austin airport, I was pulled out of line for "secondary screening," a quasi-custodial law enforcement process that takes place in the Homeland Security zone of the airport.

Austin is where I was born and raised, and I usually get waved through immigration after one or two questions. I'm also a white man; more on that later. This time, when my turn came to show my passport, the U.S. Customs and Border Protection officer was more aggressive than usual in his questioning. I told him I'd been in Mexico for seven days for work, that I was a journalist, and that I travel to Mexico often, as he could see from my passport. That wasn't enough for him, though. He wanted to know the substance of the story I was currently working on, which didn't sit right with me. I tried to skirt the question, but he came back to it, pointedly.
The Intercept
2: Trump Pulls Back from Iran Attack as Bolton & Pompeo Continue to Push for War
After threatening to strike Iran in retaliation for shooting down an unmanned U.S. drone, President Trump reportedly approved, and then abruptly called off, military strikes. The move came after the operation was already underway in its initial stages, with warships and planes already being put into position. We go to Tehran to get response from Mohammad Marandi, a professor at the University of Tehran who was part of the nuclear deal negotiations in 2015. We also speak with CUNYprofessor and historian Ervand Abrahamian, author of several books about Iran. Whether or not Trump wants war with Iran doesn't ultimately matter, says Abrahamian. "The long-term agenda in the White House" from Bolton, Pompeo and others is much more aggressive. "They want basically the destruction of the Islamic Republic."
Democracy Now

1: Global markets braced for turmoil as US prepares Iran sanctions