Nothing the insurgents admitted today – that they were near the village when attack helicopters turned up – detracts from the fact that 21 civilians were wounded/killed in an SAS revenge attack personally signed off by John Key.
Some on the right have attempted to hold up Jon Stephenson's admission that insurgents acknowledge  they were in the vicinity of the attack as proof positive that Hager lied and has besmirched the reputation of our soldiers.
While it is true that there is clearly some bitter disagreement between Stephenson and Hager in terms of the journalistic standards used to write the book (The legal team for the Afghan villagers had no idea Stephenson was going to make this statement today), I think that journalistic difference of opinion between the two authors doesn't in fact change a god damned thing.
The Right are trying to claim this little girl was an insurgent…
TDB Recommends NewzEngine.com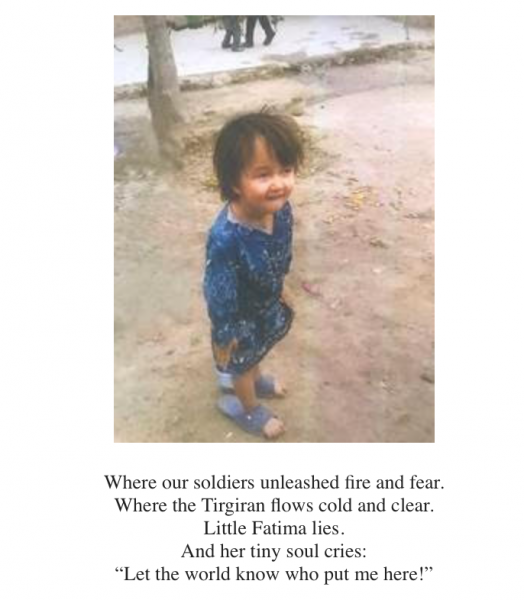 …the book was wrong in the location and naming of one of the villages and after the book was published found out two of the insurgents were near the village when the attack begun. None of that detracts from the reason for the attack (a revenge attack), that it was personally signed off by the Prime Minister, that we called in an apache attack helicopter that killed and wounded 21 civilians and that we burnt the village down as pay back.
Trying to claim 2 wanted insurgents being near a village when SAS turned up somehow justifies what happened next is like trying to defend Police shooting dead & wounding 21 innocent people after the criminals run away from a crime scene.
The lengths some will go to paint Hager out as a bad faith actor and defend the actions of our own troops, even if those actions were war crimes, are extraordinary.