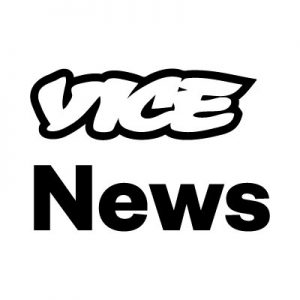 5: IT LOOKS LIKE GERMANY'S WORST FEAR JUST HAPPENED: A FAR-RIGHT POLITICAL ASSASSINATION
For years, experts have warned that Germany's increasingly radicalized far right would one day lash out with deadly violence against a politician. Now it appears this nightmare scenario has finally happened, underlining the arrival of a dangerous new political reality for the country.

German authorities announced Monday that the country's federal prosecutor had taken over the investigation into the June 2 murder of Walter Lübcke, a prominent pro-refugee local politician, who investigators suspect was killed in a politically-motivated assassination by a right-wing extremist. A 45-year-old man, arrested on Saturday on suspicion of having shot Lübcke, has a long track record of right-wing extremist associations, and a history of violent and xenophobic crimes, German media outlets reported.
Vice News
TDB Recommends NewzEngine.com

4: Egypt's ex-President Mohamed Morsi dies after court appearance
Egypt's former President Mohamed Morsi has died after appearing in court in the capital, Cairo, according to authorities.

The public prosecutor said the 67-year-old collapsed in a defendants' cage in the courtroom and was pronounced dead in hospital at 4:50pm local time (02:50 GMT) on Monday. A medical report showed no apparent recent injuries on his body, the prosecutor said.

"Morsi died today while attending a session in his trial on espionage charges. During the session, he was granted permission to address the judge," a presenter with Egypt's state TV said.

"After the session was adjourned, the former president blacked out and then died. His body was taken to a hospital."

Morsi had a history of health issues, including diabetes and liver and kidney disease. He had suffered from medical neglect during his imprisonment, compounded by the poor conditions in jail.

There have been various reports over the years that Morsi had been mistreated and tortured in jail, with activists saying on Monday his death should be seen in context of the Egyptian authorities' systematic isolation and mistreatment of political detainees.
Aljazeera
3: IN COURT, FACEBOOK BLAMES USERS FOR DESTROYING THEIR OWN RIGHT TO PRIVACY
IN APRIL 2018, Facebook CEO Mark Zuckerberg sat before members of both houses of Congress and told them his company respected the privacy of the roughly two billion people who use it. "Privacy" remained largely undefined throughout Zuckerberg's televised flagellations, but he mentioned the concept more than two dozen times, including when he toldthe Senate's Judiciary and Commerce committees, "We have a broader responsibility to protect people's privacy even beyond" a consent decree from federal privacy regulators, and when he told the House Energy and Commerce Committee, "We believe that everyone around the world deserves good privacy controls." A year later, Zuckerberg claimed in interviews and essays to have discovered the religion of personal privacy and vowed to rebuild the company in its image.

But only months after Zuckerberg first outlined his "privacy-focused vision for social networking" in a 3,000-word post on the social network he founded, his lawyers were explaining to a California judge that privacy on Facebook is nonexistent.
The Intercept
2: Massive Hong Kong Protests Demand Withdrawal of Extradition Bill, Leader's Resignation
As many as 2 million protesters took to the streets of Hong Kong Sunday demanding the withdrawal of a bill that would allow the extradition of Hong Kong residents to mainland China. Protesters also called for the resignation of Hong Kong's chief executive, Carrie Lam, and other top officials who pushed for the extradition bill. Lam has apologized for her handling of the legislation and indefinitely delayed a vote on the bill; however, the bill has not been fully withdrawn. Critics of the extradition bill say it would infringe on Hong Kong's independence and the legal and human rights of Hong Kong residents and visitors. Just a few days ago, police fired tear gas, rubber bullets and pepper spray at tens of thousands of demonstrators. We speak with Nathan Law, a pro-democracy activist who helped lead the Umbrella Movement, and Minky Worden, director of Global Initiatives at Human Rights Watch.
Democracy Now

1: Environment reporters facing harassment and murder, study finds