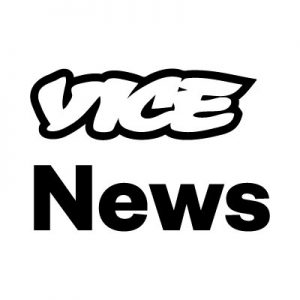 5: The Trump Administration Has Let 24 People Die in ICE Custody
Two dozen immigrants have died in the custody of Immigration and Customs Enforcement since President Donald Trump's inauguration, according to a new NBC News analysis of federal data.

That figure doesn't include the deaths of at least four immigrants who died shortly after being released from ICE custody. It also doesn't include the deaths of immigrants held by other federal agencies, including at least five migrant children who have died while in the custody of Customs and Border Protection or the Office of Refugee Resettlement, a division of the Department of Health and Human Services charged with caring for unaccompanied migrant children who enter the U.S.
Vice News
TDB Recommends NewzEngine.com

4: US House Democrats to get some Mueller evidence: Nadler
Congressional Democrats and President Donald Trump's administration struck a rare compromise on Monday as the Justice Department agreed to provide evidence from Special Counsel Robert Mueller's Russia inquiry to politicians weighing whether to begin impeachment proceedings against the president.

As the House Judiciary Committee began the first of a series of hearings to examine Mueller's findings, the Justice Department relented after nearly two months of stonewalling and said it would provide evidence related to Trump's attempts to interfere with Mueller's probe.
Aljazeera
3: Exclusive: Brazil's Top Prosecutors Who Indicted Lula Schemed in Secret Messages to Prevent His Party From Winning 2018 Election
AN ENORMOUS TROVE of secret documents reveals that Brazil's most powerful prosecutors, who have spent years insisting they are apolitical, instead plotted to prevent the Workers' Party, or PT, from winning the 2018 presidential election by blocking or weakening a pre-election interview with former President Luiz Inácio Lula da Silva with the explicit purpose of affecting the outcome of the election.

The massive archive, provided exclusively to The Intercept, shows multiple examples of politicized abuse of prosecutorial powers by those who led the country's sweeping Operation Car Wash corruption probe since 2014. It also reveals a long-denied political and ideological agenda. One glaring example occurred 10 days before the first round of presidential voting last year, when a Supreme Court justice granted a petition from the country's largest newspaper, Folha de São Paulo, to interview Lula, who was in prison on corruption charges brought by the Car Wash task force.
The Intercept
2: Tariff Temper Tantrum: Trump "Created a Fake Crisis & Has Announced a Fake Solution" with Mexico
Facing an escalating showdown with Mexico and an insurrection from his own party, President Trump said Friday the United States had reached a deal with Mexico to avert a 5% tariff on all imported Mexican goods that was due to take effect today and increase to 25% by October. Trump's announcement came after three days of Mexico-U.S. negotiations in Washington. Officials said it was based around Mexico's commitment to deploy National Guard forces throughout the country, in particular to its southern border, in order to stem the flow of northbound migrants headed toward the US. Under the deal, they said Mexico also agreed to expand what is known as the Remain in Mexico policy, which allows the U.S. to send back Central American asylum-seeking migrants to Mexico while their cases make their way through immigration courts. However, on Saturday, The New York Times reported that the plan to send troops to the border had already been agreed to in March. We speak with Lori Wallach, director of Public Citizen's Global Trade Watch and author of "The Rise and Fall of Fast Track Trade Authority."
Democracy Now

1: Hong Kong protests: government vows to push ahead with extradition bill