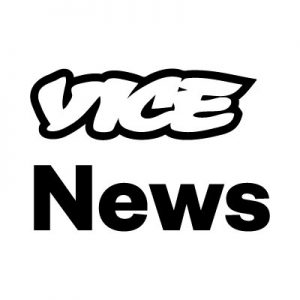 5: DENMARK'S ELECTIONS SHOW HOW MUCH EUROPE HAS NORMALIZED ANTI-IMMIGRANT POLITICS
When Mette Frederiksen, leader of Denmark's Social Democrats, triumphantly took to the stage at her party's election celebration Wednesday night, she rattled off a list of the policy priorities that had propelled them to victory. Sandwiched between the traditional causes of welfare and climate change was one that was jarring from the mouth of a European center-left politician: cracking down on immigration.
Vice News
TDB Recommends NewzEngine.com

4: Palestine considers ICC complaint against US Ambassador Friedman
The Palestinian Ministry of Foreign Affairs and Expatriates is considering filing a complaint against the US Ambassador to Israel, David Friedman, at the International Criminal Court (ICC) over his recent comments on the long-awaited US peace plan.

Friedman, a staunch supporter of Israeli settlements, said Israel has the right to annex at least "some" of the occupied West Bank in an interview published by the New York Times on Saturday.
Aljazeera
3: AMID SPIKE IN MIGRANTS CROSSING THE MEDITERRANEAN, EUROPE IS STILL DELAYING RESCUES
AS SUMMER WEATHER warms the Mediterranean, the number of boats bearing migrants that are caught in distress has spiked, according to groups involved in running search and rescue operations there. Advocates say that European policies aimed at limiting the number of migrants reaching their shores are in fact making the route more deadly.

More migrants than usual have been leaving Libya for southern Europe in small crafts in the last month and falling into danger along the way, according to Haidi Sadik of Sea-Watch, a nonprofit that does search and rescue.
The Intercept
2: "They Are Not the Central Park 5": Ava DuVernay's Series Restores Humanity of Wrongly Convicted Boys
We spend the hour with Ava DuVernay, whose damning new four-part television series "When They See Us" tells the story of five teenagers of color from Harlem—four African-American and one Latino—who were wrongfully accused and convicted of raping and nearly killing a white woman out for a jog in New York City's Central Park. The night that would come to define the boys' lives was April 19, 1989, more than 30 years ago. In the sensational trial that followed, they became known as the "Central Park Five." Antron McCray, Kevin Richardson, Yusef Salaam and Raymond Santana served between six and seven years, and Korey Wise, the only teenager tried as an adult, served more than 13 years. In agonizing detail, "When They See Us" exposes the inner workings of a criminal justice system designed to fail people of color, laying bare the decades of trauma triggered by the boys' wrongful convictions. It also looks unsparingly at those responsible for the miscarriage of justice, including Linda Fairstein, the head of the Sex Crimes Unit at the Manhattan District Attorney's Office, who spearheaded the case, played by Felicity Huffman. Since the series premiered, Fairstein has been forced to resign from several boards, including Safe Horizon, the Joyful Heart Foundation and her alma mater, Vassar College. Glamour magazine, which named Fairstein Woman of the Year in 1993, issued a statement saying, "Unequivocally, Glamour would not bestow this honor on her today." Ava DuVernay says that her series reveals that "the system's not broken; the system was built this way."
Democracy Now

1: Clashes in Hong Kong after vast protest against extradition law