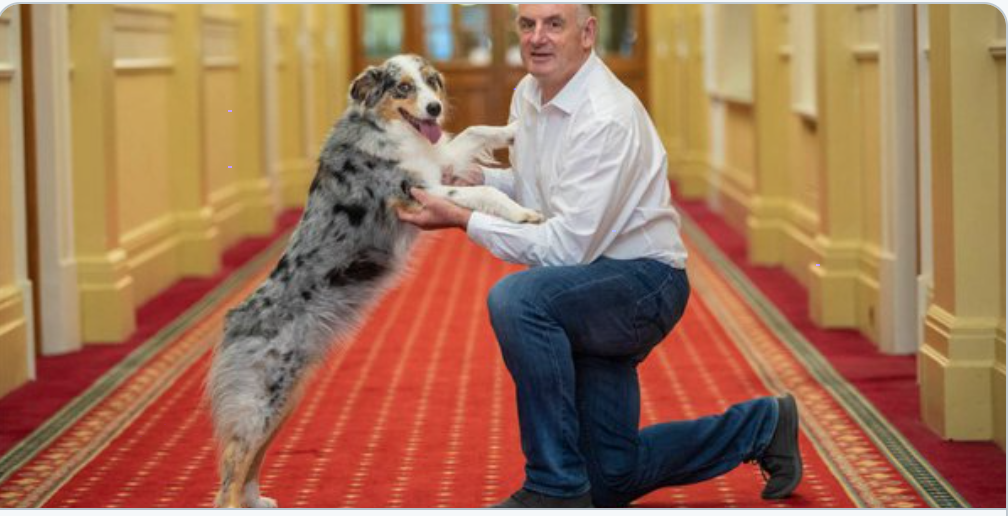 Sorry Trev, that dog don't hunt!
When Trevor Mallard stated to the country that there was a serial rapist still walking the halls of Parliament when releasing the report on bullying, you believed that Trevor must have access to compelling evidence that would give him the confidence to state this so factually, and that while it was a shambles in terms of an announcement, the rapist threat had been removed when the staffer was stood down after the female complainant came forward again and restated her complaint, (despite the initial inquiry finding no evidence of sexual assault).
Buuuuuuut, didn't you, like me, privately think, 'you had best be sure of your facts here Trev, because you've just defamed someone as a rapist and scared the rest of the country while you were at it'.
Surely, the Speaker of the House would equip himself with all the facts before making such an astounding accusation.
Surely right?
Surely?
Right?
TDB Recommends NewzEngine.com
Now we hear the accused rapists side of the story in a ZB/Herald exclusive and you are left deeply concerned at how Trev managed to get his version of events to rape…
'I'm in a very dark place': Man stood down from Parliament after Speaker Trevor Mallard's rape claims

In a two hour sit down discussion in his home, the devastated man said "The accusation of rape has put me in a very dark place".

"I was driving to Parliament the day after the bullying and harassment report on the place was delivered and heard on the radio that a 'rapist' could be stalking the corridors and it disturbed me greatly," he said.

However early that afternoon he realised he was the so called 'rapist' when he was summoned into the office of the Parliamentary Service boss Rafael Gonzalez-Montero to be stood down.

A colleague at the centre of an unsubstantiated complaint against him three years earlier had come forward again after complainants were urged to do so by The Speaker.

"At no time was I spoken to by the review's head Debbie Francis which I thought I would have been considering an alleged incident had been investigated and was found to be without merit.

"It's ironic that the review was about bullying and harassment. I feel I've been bullied out of Parliament and harassed within it, particularly by the Speaker's claim," the teary-eyed man said.

He said his family was dumbfounded, they couldn't believe he could be accused of sexual misconduct.

"Arriving home after being stood down I was numb. I sat stunned thinking this can't be happening to me," he said.

The complaint was ruled to be unsubstantiated last year, laid two years after the incident happened.

The man said it resulted from working alongside a colleague at Parliament when a clipboard was lost.

"We searched for the clipboard which was important and with great relief we finally found it. She gave me a high five but being a little old fashioned I hugged her back, that was honestly all there was to it," the man said.

Two years later he said she laid a complaint and both of them were interviewed. In a written decision, after the investigation last year, her claim that he hugged her from behind pushing his groin into her, was found to be unsubstantiated and no further action was warranted.

However after the call from Speaker Mallard last week, the woman, who the man said he'd had a few sharp exchanges with since the hug, asked for the complaint to be reconsidered.

Immediately after that he was sent packing from Parliament with Mallard summoning the media to declare: "I don't want to cut across any employment or possible police investigation, but I am satisfied that the Parliamentary Service has removed the threat to the safety of women working in the Parliamentary complex."

The Speaker understood the same man was responsible for the two other claims of serious, sexual assault. He later added one of the key dangers is no longer in the building.

The man said he's dumbfounded but the same woman was involved in one of the other complaints. He said he passed a comment about another woman's hair looking nice, with the original complainant telling her he was looking at her breasts.

The third complaint came following a platonic friendship he had with another colleague, who on one occasion came around to his house with her son for a cup of tea with his wife. He says he kissed her on the cheek once as he was farewelling her and he suspects she was put up to the complaint by someone else.

After talking to the man, NewstalkZB saw the finding of the investigation against him, a finding that would usually be kept under wraps by the unimpeachable Parliamentary Service. The finding bore out everything the man had claimed and found the claim against him was unsubstantiated.
…micro aggression policing millennial culture call outs is fine on twitter but most of us would be very hard pushed to agree that a a hug/crutch grind, comment about hair/breast gazing and cheek kiss/cheek kiss equates to being a serial rapist.
Even taking the worst possible interpretation of his actions (crutch grind, breast gazing and cheek kissing), you could never get it to rape.
In the age of subjective rage where the climb to Mt Martyrdom is a race to have the biggest and most painful grievance, such accusations and loose use of language to describe unwanted attention is social media capital, but to adopt those woke standards and conclude rape in the real world seems remarkably relaxed by the Speaker of the House.
Now some 5th wave feminists will say how dare we question the women because we must always believe the woman.
I think accusations need to be taken seriously, not believed. They can be believed when corroborating evidence is established. Believing someone simply because of the nature of their accusation is Salem Witch Trial stuff, it's not a position rational people can reasonably endorse.
Some 5th wave feminists will claim that even listening to the accused is victim blaming and victim shaming.
Hmmmmm.
You start getting the feeling that according to identity politics dogma, as along as an accusation is made by a woman, you must believe it.
Which stops sounding like equality and social justice and starts sounding like toxic gender tribalism.
The danger for the woke is that by defining rape at these thresholds creates the risk of the Kavanaugh effect. During the Kavanaugh confirmation fiasco, voters stopped fearing their daughter would be raped & feared their sons would be falsely accused of rape.
What Trevor has done by defining rape at this threshold is it's made voters not fear being raped, but accused of being a rapist.
This is a tragedy to those who have been legitimately sexually abused as their valid concerns get eclipsed by the injustice of accusing a man of rape for actions which fall well short of that accusation.
This is going to have counter-productive repercussions far beyond the initial report. I foresee a protracted employment complaint looming.
The irony of a bullying report that has ended up bullying should be lost on no one.