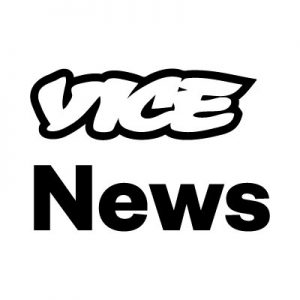 5: HERE ARE THE GOP'S SECRET TALKING POINTS DEFENDING ALABAMA'S ABORTION LAW
WASHINGTON — In the days since Alabama's passage of the most restrictive abortion law in the nation, national Republicans have tried to distance themselves from its most controversial provisions that would outlaw abortion even in the case of rape or incest.

Now, there are clear signs that is changing. Secret talking points obtained by VICE News show national Republicans are preparing to defend the law, which has not yet taken effect, but will almost certainly be struck down by the courts. The law, which only allows abortions if a pregnancy poses a "serious health risk" to the mother, was passed last week by Alabama legislators in hopes of mounting a Supreme Court challenge to Roe v. Wade.
Vice News
TDB Recommends NewzEngine.com

4: Egyptian court orders the release of Mahmoud Hussein
A court in Egypt has ordered the release of Al Jazeera journalist Mahmoud Hussein from prison after more than 880 days of detention.

The court ruled on his release on Tuesday but following an appeal by the prosecution Hussein was brought to a different court on Thursday. It upheld the earlier decision.

However, it remained unclear exactly when the Qatar-based Egyptian producer will be freed from prison.

Az-Zahra Hussein, his daughter, said in a Facebook post her father will be released "with precautionary measures", and will soon be transferred to a police station from prison.
Aljazeera
3: PIPELINE OPPONENTS STRIKE BACK AGAINST ANTI-PROTEST LAWS
OPPONENTS OF OIL and gas pipelines in three states are fighting back against new anti-protest laws aimed at suppressing fossil fuel industry dissent. Two lawsuits in Louisiana and South Dakota, and a promised suit in Texas, are the first signs of a concerted pushback against a nationwide, industry-led effort to halt the most confrontational arm of the climate movement. Since Donald Trump was inaugurated as president, at least 17 states have introduced laws that create new penalties for pipeline protesters.

It began in Oklahoma in May 2017. Gov. Mary Fallin quietly signed a law that made it a felony to trespass on property considered "critical infrastructure." Perhaps even more egregious was language stating that any organization "found to be a conspirator" in the trespass would face fines of up to $1 million. With the Dakota Access pipeline fight at Standing Rock only recently winding down, and activists promising new protests against Oklahoma's Diamond pipeline, it was clear what this was about. "Critical infrastructure" was defined to include oil and gas pipelines.

At the time, Donald Trump had just been sworn in, and more than a dozen anti-protest laws had been introduced across the U.S., attempting to criminalize a range of disruptive protest tactics, from blocking roads to heckling lawmakers. But two years later, it's Oklahoma's tack that has stuck. By December 2017, the American Legislative Exchange Council, a right-wing organization whose members include legislators and corporate lobbyists, had introduced a version of the bill as "model legislation" that it encouraged lawmakers to adopt across the U.S.
The Intercept
2: Allan Nairn: Deadly Protests Erupt in Indonesia as U.S.-Trained Generals Wage a War on Democracy
In Indonesia, at least six people have died and hundreds have been injured after supporters of former military commander Prabowo Subianto took to the streets to protest his election defeat. The protests began after authorities announced President Joko Widodo—who is known as Jokowi—had won re-election after receiving 55% of the vote. Prabowo has refused to concede and is preparing to challenge the results. We speak to journalist Allan Nairn, who recently returned from Indonesia.
Democracy Now

1: Theresa May to hold talks with ministers in bid to stave off exit