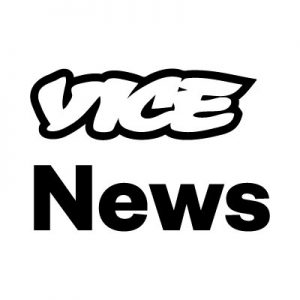 5: NANCY PELOSI SAID "COVER-UP" AND TRUMP HAD A COMPLETE MELTDOWN
WASHINGTON — It was supposed to be about infrastructure. But President Trump stormed out of a meeting with Democrats and drew a line in the sand: He won't cooperate on any legislation with Democrats until their investigations of his presidency end.

The president was furious about comments House Speaker Nancy Pelosi made earlier in the day that she believes Trump engaged in a "cover-up" related to special counsel Robert Mueller's investigation into Russian interference in the U.S. election.
Vice News
TDB Recommends NewzEngine.com

4: US House Speaker Pelosi says Trump is engaged in a 'cover-up'
Democrats in the United States's House of Representatives believe President Donald Trump is engaged in a "cover up", House Speaker Nancy Pelosi said on Wednesday.

Pelosi spoke to reporters following a meeting of House Democrats as politicians contend with how to handle multiple investigations into Trump, a Republican, and his administration, including whether to launch an impeachment inquiry.

"No one is above the law, including the president of the United States. And we believe that the president of the United States is engaged in a cover-up," Pelosi said.

Trump responded, saying he doesn't "do cover-ups".
Aljazeera
3: Thousands of Immigrants Suffer in Solitary Confinement in ICE Detention
DULCE RIVERA LIVED for the one hour a day she was allowed outside, to pace alone on a patch of concrete encased in metal fencing.

They called it "the yard," but it was really a metal cage. Still, it was far better than the misery she endured the other 23 hours a day, locked alone in a cell with no one to talk to and nothing to distract her from her increasingly dark thoughts.

Rivera, a 36-year-old transgender woman from Honduras and a longtime U.S. resident, was detained by U.S. Immigration and Customs Enforcement in 2017. She was placed in the Cibola County Correctional Center in New Mexico, and moved into solitary confinement in May 2018 for harassing other detainees, according to facility records.

The cell had bare walls, adorned only with a few crude metal necessities: a table, sink, and toilet.

"You never know what day it is, what time it is," Rivera said. "Sometimes you never see the sun."
The Intercept
2: How ICE Is Using Solitary Confinement to Punish Asylum Seekers, Including LGBT & Disabled Immigrants
Since 2012, ICE has used solitary confinement as a routine punishment for thousands of immigrants and asylum seekers locked up in immigration jails across the country. We look at a new, damning investigation by the International Consortium of Investigative Journalists that has revealed this widespread abusive use of solitary confinement in immigration jails overseen by U.S. Immigration and Customs Enforcement. The United Nations special rapporteur on torture says solitary confinement should only be used in exceptional circumstances, and defines extended use of solitary as "inhuman and degrading treatment." Despite this, a review of more than 8,400 reports of solitary confinement in ICE detention found that immigration officers repeatedly used isolation cells to punish gay, transgender and disabled immigrants for their identities and to target other jailed immigrants for actions like kissing consensually or hunger striking. Almost a third of the people held in solitary confinement suffered from mental illness. In at least 373 cases, immigrants were put in isolation for being potentially suicidal. In nearly 200 instances, immigrants were held in solitary confinement for more than six months. The investigation is called "Solitary Voices." We speak to one of its lead authors, Spencer Woodman.
Democracy Now

1: Pressure grows on May to quit as support for 'new' Brexit deal slips away