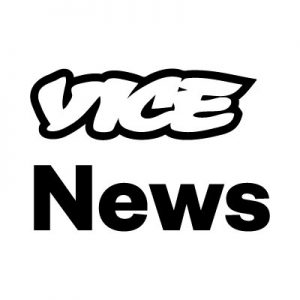 5: Extremists Are Winning the War on Abortion
JACKSON, Mississippi — There is wailing and gnashing of teeth outside the Gates of Hell. Kneeling along the tarp-covered fence that surrounds Mississippi's only remaining abortion facility are the men, women and children of Operation Save America, a deeply religious anti-choice group that's been working for decades to end abortion in America. Quietly rocking on their knees, the asphalt cold on this early January morning, some members have put their foreheads to the ground while others are desperately grabbing the fence posts in front of the Jackson Women's Health Organization.
Vice News
TDB Recommends NewzEngine.com

4: Iran slams 'genocidal taunts' by US, increases uranium production
A top Iranian official has called on the United Statesto address Tehran with respect, not with a threat of war, a day after US President Donald Trump issued an ominous warning to Tehran on Twitter.

The war of words on Monday came as the semi-official Tasnim news agency announced Iran has increased by fourfold its production of low-enriched uranium, in line with an earlier decision to scale back some of its commitments under the 2015 nuclear deal.

"Iranians have stood tall for millennia while aggressors all gone. Economic terrorism and genocidal taunts won't 'end Iran'," Mohammad Javad Zarif, Iran's foreign minister, wrote on Twitter.
Aljazeera
3: THE RISE OF "GAME OF THRONES" WAS PART OF THE FALL OF AMERICA
LIKE ALL AMERICA'S publications, The Intercept is legally required to run something about the end of the HBO television series "Game of Thrones." Here it is:

Despite the internet's current excitement about the show, the most lucid perspective on "Game of Thrones" appeared years ago in December 2016 — coincidentally, just after the election of Donald Trump — and not online. Instead, it was part of the season one finale of another HBO show, "Westworld."

At the end of the episode, the park's director, Robert Ford, addresses a large gathering of the executives and investors of the corporation that owns Westworld — themselves some of the park's heaviest users."Since I was a child," he tells them, "I've always loved a good story. I believed that stories helped us to ennoble ourselves, to fix what was broken in us, and to help us become the people we dreamed of being. Lies that told a deeper truth."

Unfortunately, he says, he's learned that human beings "don't want to change, or cannot change." He has therefore written a final story that "will have all those things that you have always enjoyed. Surprises. Violence."

Then, in violence that is genuinely surprising to Ford's sleek audience, one of the robots raises a gun and blows Ford's brains out. At that point the other robots join in and start slaughtering all of the assembled humans.

On the one hand, it's hilarious that HBO was implying that its showrunners feel such despair about human possibility that they want to die, and that HBO's own affluent viewers are so loathsome they deserve to be exterminated. But the fascination with "Game of Thrones" among America's most privileged liberals indicates that the joke is, in a profound sense, on us.
The Intercept
2: Meet The Alabama Doctor Who Could Face 99 Years In Prison For Providing Abortions Under New Law
Alabama Governor Kay Ivey signed the nation's most restrictive abortion ban into law on Wednesday, effectively banning the procedure except in cases where a pregnant person's life is at serious risk. The law does not make exceptions in cases of rape or incest and doctors could face 99 years in prison for performing abortions. We speak with Dr. Yashica Robinson, the medical director of the Alabama Women's Center for Reproductive Alternatives, one of only three clinics left in the state that offer patients abortion services. She is one of only two abortion providers living and working in Alabama. Under the new Alabama law, she could spend the rest of her life in prison for doing her job.
Democracy Now

1: US ban on Huawei a 'cynically timed' blow in escalating trade war, says firm