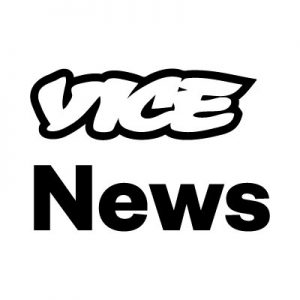 5: What It's Like at an Alabama Clinic Still Performing Abortions
The day after Alabama Gov. Kay Ivey, a Republican, signed a bill that put her state on the path to banning almost all abortions, a 20-year-old woman from Tennessee walked into an abortion clinic with an ex-boyfriend and underwent the procedure.

"I'm a single mom of three kids," said the woman, who asked to remain anonymous, after having an abortion. "I have nothing to offer this child. You know, like, I'm already spread thin. I have my other three to take care of."
Vice News
TDB Recommends NewzEngine.com

4: Saudi Arabia 'seeks to avert war, ready to respond with force'
Saudi Arabia wants to avert war in the region but stands ready to respond with "all strength and determination" after last week's attacks on Saudi oil assets, a senior official said, adding that the ball was now in Iran's court.

Riyadh has accused Tehran of ordering Tuesday's drone attacks on two oil pumping stations in the kingdom, claimed by Yemen's Houthi group.

The attack came two days after four vessels, including two Saudi oil tankers, were sabotaged off the coast of the United Arab Emirates.
Aljazeera
3: A VIGILANTE MILITIA DEFENDS AN IMAGINARY BORDER
"IS THAT WHAT we think it is?" gasped a woman on the Patriot Caravan. The MAGA- and Trump-hatted group of about 25 people were on a walking tour of the U.S.-Mexico border in the desert near El Paso, Texas. It was led by a large, garrulous man named Jim Benvie, a member of the Guardian Patriots, which used to be the United Constitutional Patriots, or UCP.

"Oh sh … It might be the coyotes bringing them in!" said another woman.

"It is what you think it is," said Benvie. As he lectured about immigrants invading America to the caravan members and the livestream audience on his phone, Benvie gazed south, past parched hills and rocky outcrops, past an invisible line dividing the U.S. from Mexico.

Just on the other side of the line, several men, women, and children were gazing north into the U.S. at Benvie and the MAGA hats.
The Intercept
2: What Does a Post-Roe America Look Like? As Anti-Choice Laws Multiply, Many Already Are Living In It
Supreme Court Justice Stephen Breyer issued what many considered a dire warning from the bench this week, implying that Roe v. Wade — the landmark ruling that recognizes the constitutional right to an abortion — is in danger. He wrote the comments in a dissent for an unrelated case in which the court voted to overturn a 40 year-old precedent. Breyer wrote "Today's decision can only cause one to wonder which cases the Court will overrule next." We speak to journalist Robin Marty about what a post-Roe America would look like, and how many people are already cut off from abortion access across the country.
Democracy Now

1: US prosecutors to 'help themselves' to Julian Assange's possessions