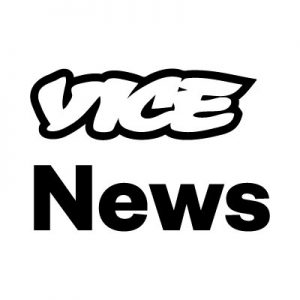 5: DRUG CARTELS ARE PREYING ON MIGRANTS STUCK IN MEXICO
CIUDAD JUÁREZ, Mexico — The new job was going well at first. Roberto stocked up on a bunch of newspapers and started selling them in the center of town. He was trying to make some cash to buy food for himself and his family, who were staying in a shelter in Juárez while they pursued asylum in the U.S.

But the second day on the job, a group of men rolled up in a slow-moving car. "You're not from here," one said, hearing his Honduran accent.
Vice News
TDB Recommends NewzEngine.com

.4: Saudi-UAE coalition carries out deadly air raids on Yemen's Sanaa
At least six civilians, including women and children, were killed and dozens wounded in Saudi-UAE-led coalition air raids on residential areas and Houthi rebel military targets in Yemen's capital, Sanaa.

The coalition carried out 11 attacks on the capital in all, out of a total of 19 across rebel-held territory on Thursday, the Houthi-run Masirah TV channel reported. It blamed "aircraft of the [Saudi-led] aggression".

The air strikes came two days after the Iran-aligned rebels claimed drone attacks that temporarily shut a key oil pipeline in neighbouring Saudi Arabia.
Aljazeera
3: WILL JOHN BOLTON FINALLY GET HIS WAR WITH IRAN?
U.S. OFFICIALS THIS WEEK accused Iran of orchestrating "sabotage" attacks on Saudi tankers near the Persian Gulf, escalating an already tense situation between the two countries. President Trump ramped up his own rhetoric, telling reporters that "it's going to be a bad problem for Iran if something happens … they're not going to be happy." With the notoriously hawkish national security adviser John Bolton whispering in Trump's ear, are these signs that the administration is putting the U.S. on a path to war?
The Intercept
2: As EPA Insists Weed Killer Roundup is Safe, a Jury Orders Monsanto to Pay $2B to Couple With Cancer
U.S. agribusiness giant Monsanto has been ordered to pay its highest damages yet in a massive lawsuit over the popular weedkiller Roundup. A jury ordered Monsanto to pay more than $2 billion in punitive damages to Alva and Alberta Pilliod, a couple who were both diagnosed with non-Hodgkin's lymphoma cancer after using Roundup on their properties for decades. Monsanto is owned by German pharmaceutical giant Bayer. The main ingredient in the weed killer Roundup, glyphosate, is said to cause the cancer. Attorneys estimate that there are thousands of similar cases against Roundup pending in courts around the country. Last year, a jury in California ordered Monsanto to pay $289 million in damages to a school groundskeeper who developed cancer after regularly using Roundup. The 46-year-old man, Dewayne Johnson, also has non-Hodgkin's lymphoma. The EPA says that glyphosate is not carcinogenic, but other scientific studies and the World Health Organization have found that human exposure can in fact lead to cancer. We speak with attorney Brent Wisner, co-lead trial counsel for Alva and Alberta Pilliod.
Democracy Now