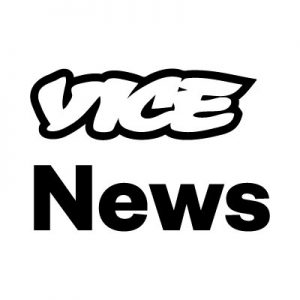 5: REPUBLICANS WANT TO HOLD MIGRANT KIDS UP TO 100 DAYS IN DETENTION
WASHINGTON — President Trump's blueprint for another Electoral College victory in 2020 is all about stoking fears on immigration and building a border wall.

So he dispatched his son-in-law Jared Kushner along with immigration hard-liners Steven Miller and Vice President Mike Pence to Capitol Hill Tuesday to rally Republicans around a proposed "merit"-based immigration system that Trump plans to unveil in a speech as soon as this week.
Vice News
TDB Recommends NewzEngine.com

4: Qatar moves to ease Iran-US tensions in the Gulf
Qatar's foreign minister has held talks with his Iranian counterpart in recent days in Tehran aiming to defuse escalating tensions in the Gulf, a source told Al Jazeera.

The purpose of the visit was to open new avenues to resolve the growing crisis between Iran and the United States and ease the volatile situation, said the highly-placed source familiar with details of the trip.

"The Qatari Foreign Minister Sheikh Mohammed bin Abdulrahman Al Thani has visited Iran in the past few days and met Iranian Foreign Minister Mohammad Javad Zarif in Tehran," he said.
Aljazeera
3: NEW ORLEANS PROSECUTORS ROUTINELY VIOLATE DEFENDANTS' RIGHT TO COUNSEL TO KEEP THEM IN JAIL
FROM THE START, the murder that William Bonham was charged with looked like a case of self-defense.

Bonham was arrested for the stabbing death of his friend Kent "Frenchy" Brouillette in December 2015. The whole thing had started several months earlier, when Bonham, a musician who played gigs in New Orleans's French Quarter, had $25,000 worth of instruments and equipment stolen from his room in a tenement house where both he and Brouillette lived. He reported the theft to police, but the cop assigned to the case was uninterested, suggesting that the situation sounded like a civil matter. Undeterred, Bonham did his own investigation and determined that others in the house, including Brouillette, were responsible. According to court records, Brouillette told Bonham to drop the matter or he would kill him.

Bonham had reason to take Brouillette's threat seriously; the 79-year-old was a legendary figure in the city, known as a pimp and a fixer for longtime New Orleans mob boss Carlos Marcello. He'd even written a bookwith a local author bragging about his life of crime.
The Intercept
2: Alabama Passes Near Total Ban on Abortion as Part of "Stealth Campaign" to Overturn Roe v. Wade
Alabama lawmakers voted to effectively ban abortion Tuesday, passing the most restrictive anti-choice law in the country in a direct challenge to Roe v. Wade. The bill approved by the Senate Tuesday and the Alabama House last month bans abortions at all phases. Doctors could face up to 99 years in prison for performing abortions. The bill's only exception is grave risk to the mother's life — not cases of rape and incest. The legislation is now heading to the desk of anti-choice Republican Governor Kay Ivey, and many expect she'll sign it. Opponents say they'll challenge the bill in court should it become law, but this is precisely the point. Architects behind the legislation want to use it to challenge Roe v. Wade, which recognizes the constitutional right to an abortion. We speak with Jessica Mason Pieklo of Rewire and Monica Simpson of Sister Song.
Democracy Now

1: Cambridge scientists create world's first living organism with fully redesigned DNA