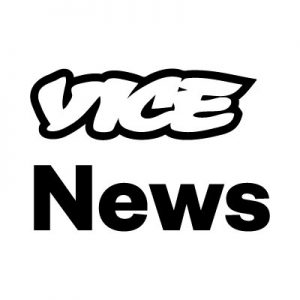 5: MOBY TELLS US ABOUT THE TIME HE "KNOB-TOUCHED" DONALD TRUMP
Moby's the first to admit he's become a boring middle-aged man, a self-described "bald, alcoholic, postmodern Mr. Rogers," the antithesis of his suicidal and drug-addled past self as a famous underground techno artist.

"I know conventionally a vice is something like pornography addiction or smoking crack cocaine with strangers in hotel rooms — both of which vices I've had in the past," Moby said. But nowadays he's addicted to hanging out in his self-made backyard pine tree forest in LA, buying modern surrealist art (it helps him escape our current, "sometimes malignant reality") and laughing at other people stuck in bad traffic.
Vice News
TDB Recommends NewzEngine.com

4: Iran suggests oil attacks orchestrated to spark conflict
Iranian officials accused "hardliners" in the United States and elsewhere of attempting to orchestrate an incident that would ratchet up tensions with the Islamic Republic, as the supreme leader vowed there would be no war.

The allegation by Iran's Foreign Minister Mohammad Javad Zarif on Tuesday came as tensions in the Gulf continue to rise as American military forces head to the region and amid a series of attacks on oil infrastructure.

Four ships – two Saudi, one Norwegian and one Emirati – were damaged on Sunday off the coast of the United Arab Emirates (UAE) in what Emirati officials described as acts of sabotage near the port of Fujairah.
Aljazeera
3: GOOGLE'S CENSORED SEARCH WOULD HELP CHINA "BE MORE OPEN," SAID EX-CEO ERIC SCHMIDT
FORMER GOOGLE CEO Eric Schmidt has defended the company's plan to build a censored version of its search engine in China.

In an interview with the BBC on Monday, Schmidt said that he wasn't involved in decisions to build the censored search platform, code-named Dragonfly. But he insisted that there were "many benefits" to working with China and said he was an advocate of operating in the country because he believed that it could "help change China to be more open."

As The Intercept first revealed in August, Google developed a prototype of the censored search engine that was designed to remove content that China's ruling Communist Party regime deems sensitive. The search engine would have blacklisted thousands of words and phrases, including terms such as "human rights," "student protest," and "Nobel Prize" in Mandarin.

The revelations prompted a wave of protests inside and outside of Google, with employees, activists, and prominent lawmakers demanding an end to the project. Google subsequently stated that it had ceased work on Dragonfly and moved employees to new projects.
The Intercept
2: Will John Bolton's Dream to Bomb Iran Come True? Ex-Iranian Ambassador Warns About U.S. Escalation
The Pentagon has reportedly drawn up a plan to send as many as 120,000 troops to the Middle East if President Trump decides to take military action against Iran. The New York Times reports the Pentagon presented the proposal on Thursday after National Security Advisor John Bolton requested a revision to an earlier plan. Bolton has long advocated for attacking Iran. According to the Pentagon, far more than 120,000 troops would be needed if a ground invasion was ordered. This comes as tension continues to escalate between the United States and Iran. The United States recently deployed the Abraham Lincoln Carrier Strike Group and a bomber task force to the region claiming there was a "credible threat by Iranian regime forces." Iran has announced it will stop complying with parts of the landmark 2015 nuclear deal and resume high-level enrichment of uranium in 60 days if other signatories of the deal do not take action to shield Iran's oil and banking sectors from U.S. sanctions. The U.S. has attempted to cut Iran off from the global economy, even though Iran has remained in compliance with the nuclear deal. We speak with Ambassador Seyed Hossein Mousavian, a Middle East Security and Nuclear Policy Specialist at Princeton University's Woodrow Wilson School of Public and International Affairs. He served as spokesperson for Iran in its nuclear negotiations with the European Union from 2003 to 2005.
Democracy Now

1:WhatsApp spyware attack was attempt to hack human rights data, says lawyer