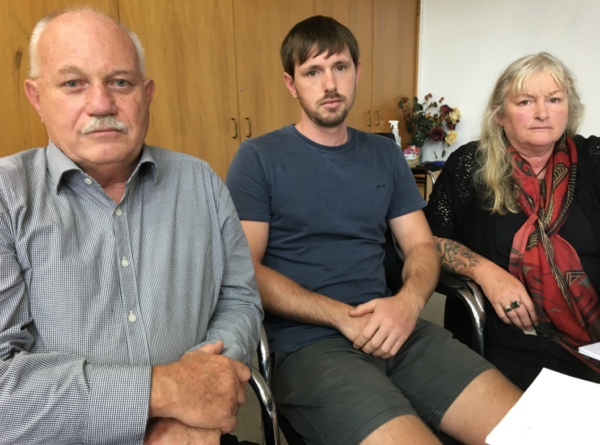 The parents of Nicky Stevens, who died in 2015 while in the legal care of Waikato DHB's mental health unit, have strongly backed a call for the Government to provide free legal support for families of those bereaved by suicide.
Dunedin's 'Life Matters Suicide Prevention Trust' has called for the free legal support, and set up a petition to back the call.
Nicky Stevens' mother Jane Stevens said her whanau "strongly supports this call for legal support; it's not a nice to have, it's essential – if you want to see just outcomes for families given no choice but to be involved in these situations."
Ms Stevens pointed out that her son Nicky, "died while in the legal care of Waikato DHB, despite specific warnings from our whanau that his life was at extreme risk, yet we've had to endure four years and counting of inquiries and hearings without any legal support from the DHB or Government."
TDB Recommends NewzEngine.com
She said the whanau had "run out of money to fund a lawyer after spending over $12,000 in the first few months after Nicky died."
"Many families cannot even afford that, and after our money ran out, we were also on our own for 3 years, until the last couple of months when a family friend from another city helped us 'pro bono' for the final stages of the Coroner's Inquest."
Nicky's father Dave Macpherson said "Waikato DHB three times turned down our request for legal support to put Nicky's case in front of several inquiries; including the DHB's own Serious Incident Review, an Independent Police Conduct Inquiry, a Ministry of Health facilities inquiry and the Coroner's Inquest."
"All of these taxpayer-funded bodies awarded themselves legal representation and other support from highly-paid officials."
"Only our whanau were denied any support and had to fend for themselves, fighting without support not only the system that led to our son's death, but also the legal and official backside-covering that has been going on for year," he said.
Mr Macpherson pointed out that the recent DHB decision to challenge the Coroner's findings "throws even more unfunded legal costs on our whanau".
"And once again the DHB has refused to fund these legal costs that their own actions have directly caused."
Ms Stevens said "the system is heavily stacked against families coping with the death of their loved ones. It is beyond time for the Government to provide some fairness in the system, so we support this call."
Ms Stevens pointed out that her whanau was in the process of organising meetings with both the new Waikato DHB Commissioner, and the Prime Minister, "where we will be raising this issue."