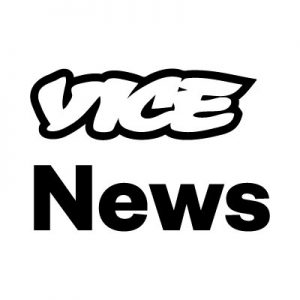 5: DEMOCRATS ARE TRAINING TO APPEAR ON FOX NEWS: "EVERYONE HAS A FOX NEWS HORROR STORY
WASHINGTON — Former Hillary Clinton aide Jess McIntosh doesn't go on Fox News Channel anymore.

"They have an agenda," she said. "I stopped doing it a few months ago … I didn't want to be a part of it."

So McIntosh might seem like the wrong person to convince other Democrats to go on the conservative news channel — let alone to survive it. And yet she spent Friday morning in the Capitol teaching a small group of Democratic lawmakers how to appear on Fox News.
Vice News
TDB Recommends NewzEngine.com

4: Rouhani: Iran may face conditions harder than 1980s war with Iraq
President Hassan Rouhani has called for unity among Iran's political factions to overcome conditions which he said may be harder than those during the 1980s war with Iraq.

As Iran faces tightening US sanctions, Rouhani said on Saturday that his country was under unprecedented pressure comparable to when Saddam Hussein's army invaded Iran in 1980, which prompted eight years of intense fighting and economic problems.

"Today, it cannot be said whether conditions are better or worse than the (1980-88) war period, but during the war we did not have a problem with our banks, oil sales or imports and exports, and there were only sanctions on arms purchases," Iran's state news agency IRNA quoted Rouhani as saying.
Aljazeera
3: As Animal Rights Activists Push Legal Boundaries, Canada Considers What Makes a Terrorist
A FLASHLIGHT ILLUMINATES the blackened, detached head and leg of a pig's corpse as they're nudged and nibbled by living pigs. The camera captures another pig lying listlessly on its side and twitching. Some are afflicted with large growths, one on its belly, another near its eye. The footage, released by People for the Ethical Treatment of Animals, was provided by anonymous activists who say it depicts the Excelsior Hog Farm in Abbotsford, British Columbia.

Four days after the release of the PETA footage, 25-year-old Amy Soranno, a former teen beauty queen with blue hair and meticulous makeup, sat at the front of a packed school bus, tensely looking back at 65 vegan activists dressed in white bio-suits fit to protect livestock from human-borne disease. Outside, fog hovered over fields framed by blue mountains, as the early morning sky yellowed. They were on their way to the Excelsior farm.

Soranno and the others were acting as part of a movement called Meat the Victims, which began in Australia. A standard action involves dozens of activists descending on an animal farm. While one group stands on a public road in front of the farm, another group stages a sit-in inside the animal facility.
The Intercept
2: "Black Mama's Bail Out Day": Movement Grows to Free Black Women From Jail for Mother's Day
Racial justice groups around the country are bailing black women out of jail so they can spend Mother's Day with their families. For the third year in a row, "Black Mama's Bail Out Day" is raising money to bail out as many black women from jail as possible. The effort is taking place in dozens of cities to call attention to the injustice of cash bail. We speak to Mary Hooks, the co-director of Southerners On New Ground, which is part of the National Bail Out Collective.
Democracy Now

1:China expected to retaliate over Trump tariff hike, economic adviser says