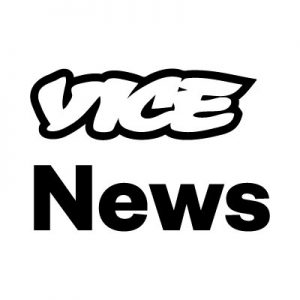 5: China Is Accused of Destroying Its Mosques
In what is being called a 'clampdown targeting Muslims', China is accused of razing dozens of mosques in the Xinjiang province, which is home to Muslim minorities like the Uighurs. A new investigation by UK newspaper, the Guardian, and open-source journalism platform Bellingcat, analysed satellite imagery of 91 religious sites in the northwestern province through Google Earth and Planet Labs. They found that at least 31 mosques and two major shrines had suffered significant structural damage between what their images were in 2016 and what they show in 2018.
Vice News
TDB Recommends NewzEngine.com

4: US sends Patriot missiles, warship to Middle East to deter Iran
The US government has approved the deployment of a Patriot missile defence battery and another warship to the Middle East amid increasing tensions between the US and Iran.

The USS Arlington, which transports marines, amphibious vehicles, and rotary aircraft, as well as the Patriot missiles, will join the USS Abraham Lincoln carrier strike group, which already passed through Egypt's Suez Canal on Thursday, and is currently sailing in the Red Sea, according to CNN.

The US says the deployments of military hardware to the region comes in response to "heightened Iranian readiness to conduct offensive operations".
Aljazeera
3: SWARMS OF DRONES, PILOTED BY ARTIFICIAL INTELLIGENCE, MAY SOON PATROL EUROPE'S BORDERS
IMAGINE YOU'RE HIKING through the woods near a border. Suddenly, you hear a mechanical buzzing, like a gigantic bee. Two quadcopters have spotted you and swoop in for a closer look. Antennae on both drones and on a nearby autonomous ground vehicle pick up the radio frequencies coming from the cell phone in your pocket. They send the signals to a central server, which triangulates your exact location and feeds it back to the drones. The robots close in.

Cameras and other sensors on the machines recognize you as human and try to ascertain your intentions. Are you a threat? Are you illegally crossing a border? Do you have a gun? Are you engaging in acts of terrorism or organized crime? The machines send video feeds to their human operator, a border guard in an office miles away, who checks the videos and decides that you are not a risk. The border guard pushes a button, and the robots disengage and continue on their patrol.

This is not science fiction. The European Union is financing a project to develop drones piloted by artificial intelligence and designed to autonomously patrol Europe's borders. The drones will operate in swarms, coordinating and corroborating information among fleets of quadcopters, small fixed-wing airplanes, ground vehicles, submarines, and boats. Developers of the project, known as Roborder, say the robots will be able to identify humans and independently decide whether they represent a threat. If they determine that you may have committed a crime, they will notify border police.
The Intercept
2: Trump Steps up War on Whistleblowers: Air Force Vet Daniel Hale Arrested For Leaking Drone War Info
A former U.S. intelligence analyst was arrested Thursday and charged with violating the Espionage Act for allegedly leaking documents about the secretive U.S. drone program.
Daniel Hale, 31, was arrested in Nashville. He faces up to 50 years in prison. Hale is accused of disclosing 11 top secret or secret documents to a reporter. The indictment does not name the reporter but unnamed government sources have told media outlets that the reporter is investigative journalist Jeremy Scahill of The Intercept. In 2015, The Intercept published a special report called the Drone Papers exposing the inner workings of the U.S. military's assassination program in Afghanistan, Yemen and Somalia. We air excerpts of the documentary "National Bird" that features Daniel Hale and speak to The Intercept's James Risen, director of First Look Media's Press Freedom Defense Fund.
Democracy Now

1:Brexit party may get more EU election votes than Tories and Labour combined – poll