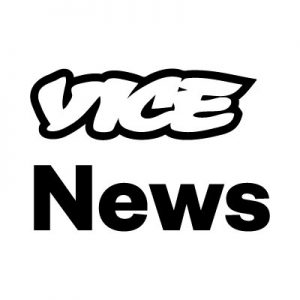 5: TRUMP IS SETTING AN IMPEACHMENT TRAP FOR DEMOCRATS
WASHINGTON — House Speaker Nancy Pelosi really doesn't want her party to lurch into 2020 having tried, and failed, to impeach President Trump.

"Impeachment is one of the most divisive things you can do," she warned at her weekly press conference Thursday, where she was peppered with questions on impeachment.

The question is whether she'll be trapped into it, either by her own party or by Trump himself.
Vice News
TDB Recommends NewzEngine.com

4: How strong is Trump's hand in US-China trade war?
A week ago, it looked like the world's two biggest economies were close to resolving their ongoing trade dispute. Now, the United States is imposing a new round of punishing tariff increases on Chinese goods.

Eleventh-hour negotiations got under way on Thursday between a high-level Chinese delegation led by Vice Premier Liu He and US negotiators led by Trade Representative Robert Lighthizer.

The pressure to salvage a trade deal between the two sides ratcheted up on Wednesday after the US formally filed paperwork that would make good on President Donald Trump's Twitter threat earlier in the week to raise tariffs on Chinese imports.
Aljazeera
3: JOE BIDEN'S UNION SCHTICK IS ALL PERFORMANCE. HIS POLLSTER JUST SIGNED UP TO LOBBY AGAINST LABOR FOR TRUMP'S NAFTA 2.0.
JOHN ANZALONE, AN adviser and pollster for Joe Biden, is working for an industry-funded lobbying group formed to help pass President Donald Trump's NAFTA 2.0, which unions have thus far opposed. The announcement was first made in Politico Playbook.

Anzalone is the president of Anzalone Liszt, a prominent Democratic polling firm. He is joining Trade Works for America, an organization co-founded by Marc Short, who is now Vice President Mike Pence's chief of staff. Funding for the group, which expects to spend $15 million to $20 million, comes from "the pharmaceutical industry, oil and gas, the automotive and agricultural sectors, and traditional GOP donors."

Trade Works has bipartisan co-chairs: former Republican Governors Association Executive Director Phil Cox, and former North Dakota Sen. Heidi Heitkamp, a Democrat. Last year, when she was in office, Heitkamp declared NAFTA 2.0, which Trump has termed the United States-Mexico-Canada Agreement, "disappointing." (Anzalone, as a pollster, isn't required to register as a lobbyist if he doesn't spend a significant amount of time talking directly to lawmakers or their staff.)
The Intercept
2: Trump Steps up War on Whistleblowers: Air Force Vet Daniel Hale Arrested For Leaking Drone War Info
A former U.S. intelligence analyst was arrested Thursday and charged with violating the Espionage Act for allegedly leaking documents about the secretive U.S. drone program.
Daniel Hale, 31, was arrested in Nashville. He faces up to 50 years in prison. Hale is accused of disclosing 11 top secret or secret documents to a reporter. The indictment does not name the reporter but unnamed government sources have told media outlets that the reporter is investigative journalist Jeremy Scahill of The Intercept. In 2015, The Intercept published a special report called the Drone Papers exposing the inner workings of the U.S. military's assassination program in Afghanistan, Yemen and Somalia. We air excerpts of the documentary "National Bird" that features Daniel Hale and speak to The Intercept's James Risen, director of First Look Media's Press Freedom Defense Fund.
Democracy Now

1:One-off injection may drastically reduce heart attack risk