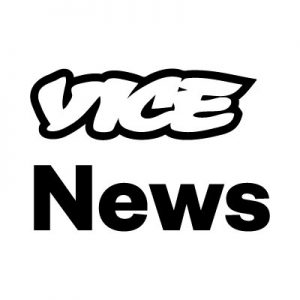 5: Bernie and AOC Just Teamed Up to Take On Credit Card Companies
Wall Street's two worst nightmares are teaming up to take on the credit card and banking industries with a new bill.

Progressive darling Rep. Alexandria Ocasio-Cortez and democratic socialist Sen. Bernie Sanders, a 2020 candidate for president, just jointly introducing legislation that caps interest rates on consumer loans at 15%, which would effectively eliminate payday lenders. The bill, called the Loan Shark Prevention Act, is Ocasio-Cortez's first big piece of legislation as a congresswoman. It applies to all consumer loans, including credit cards.
Vice News
TDB Recommends NewzEngine.com

4: 'Dangerous game': US, Europe and the 'betrayal' of Iran
Days before the anniversary of the United States's exit from a 2015 deal that curbed Iran's nuclear programme, John Bolton, the US national security adviser, issued a stark warning.

Citing a number of "troubling and escalatory" indications, Bolton said the US was deploying warships to the Middle East to "send a clear and unmistakable message" that it would meet any Iranian attacks on US interests "with unrelenting force". Washington was "not seeking war" with Tehran, he said, but was "fully prepared to respond" to any attack from Iran or its proxies in the region.

He did not offer evidence detailing the threat from Iran, and Tehran promptly dismissed Bolton's warning as "psychological warfare".
Aljazeera
3: "THE FOURTH AMENDMENT DOESN'T APPLY HERE" — U.S. BORDER GUARDS ARREST ARIZONA IMMIGRANT RIGHTS VOLUNTEER
AN IMMIGRANT RIGHTS advocate on the U.S.-Mexico border was arrested and accused of "illegal alien smuggling" as she accompanied an asylum-seeker to a port of entry in southern Arizona. Ana Adlerstein, a volunteer at Casa del Migrantes, a migrant shelter in the Mexican town of Sonoyta, said U.S. Customs and Border Protection officials told her that "the Fourth Amendment doesn't apply here" and "the border's different," as she was taken into custody Sunday.

Adlerstein was detained for more than four hours, and though she was not charged, she said CBP officials specifically told her that she was being placed under arrest, cited U.S. law prohibiting human smuggling, denied her access to an attorney, and informed her that investigators with the Department of Homeland Security would be following up with her as part of an "ongoing investigation."
The Intercept
2: A Constitutional Crisis? House Panel Holds AG Barr in Contempt as Trump Claims Executive Privilege
The House Judiciary Committee has voted to hold Attorney General William Barr in contempt of Congress over his refusal to turn over the unredacted Mueller report and the underlying evidence to lawmakers. Meanwhile, House Intelligence Committee Chairman Adam Schiff has issued a subpoena to the Justice Department for the unredacted report. This all came after the White House invoked executive privilege to prevent the full report's release to Congress and to bar former White House counsel Don McGahn from providing documents to Congress related to the Mueller probe. We speak with Ian Millhiser, a columnist for ThinkProgress whose recent piece is headlined "Trump's claim that the Mueller report is protected by executive privilege is hot garbage."
Democracy Now

1:Canada: climate change threat could herald 'dawn of new era' for Green party