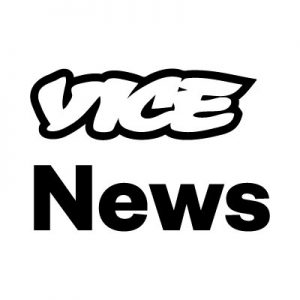 5: INSIDE THE FAR-RIGHT CONSPIRACY MOVEMENT THAT'S PREPARING FOR A SHOWDOWN WITH GERMANY'S GOVERNMENT
DRESDEN, Germany — On the night of February 15th, a group of German nationalists marched through the streets of Dresden to commemorate the victims of the devastating Allied bombing of the east German city late in World War II. The city is an annual rallying point for the far-right here, and the group was met by mobs of black-clad antifa counter-protesters hurling insults, and the occasional bottle. From behind a heavy police cordon, their cries of "Nazis out!" were forced to do battle with the strains of Wagnereseque music blaring from the nationalists' loudspeakers.
Vice News
TDB Recommends NewzEngine.com

4: Iran nuclear deal: Tehran to lift cap on uranium enrichment
Iran will resume high-level enrichment of uranium if world powers do not keep their promises under a 2015 nuclear agreement, President Hassan Rouhani said.

In a speech broadcast on national television on Wednesday, Rouhani said the remaining signatories – the United Kingdom, France, Germany, China and Russia – had 60 days to implement their promises to protect Iran's oil and banking sectors from US sanctions.

Rouhani said Iran wanted to negotiate new terms with remaining partners in the deal, but acknowledged the situation was dire.
Aljazeera
3: EVERYWHERE IS WAR: THE AMERICAN THREAT TO IRAN, VENEZUELA, AND WOMEN
JOHN BOLTON THREATENS Iran with "unrelenting force" as Benjamin Netanyahu unleashes a new assault on Gaza. This week on Intercepted: As the U.S. moves a strike group and bombers near Iran, The Intercept's Murtaza Hussain discusses Trump's motley crew of regime-change warriors, what war with Iran would look like, and the strategy behind the economic sanctions. At nearly 90 years old, former Sen. Mike Gravel may be the oldest candidate for president, but he also has the dankest social media memes. Gravel discusses his insurgent run for the Democratic nomination led by his campaign volunteers who are teenagers. Gravel lays out his plan to cut the military budget in half, halt military aid to Saudi Arabia and Israel, and take U.S. hands off Venezuela. Gravel, who played a key role in ending the military draft during Vietnam, also tells the legendary story of how he entered the Pentagon Papers into the Congressional Record. Anti-choice groups are mobilizing to get an abortion case before the U.S. Supreme Court in an attempt to crush Roe v. Wade. The Intercept's Jordan Smith talks about her latest reporting. In honor of the 100th anniversary of Pete Seeger's birth, we hear some never-before-released recordings and talk with Jeff Place, the curator and senior archivist of The Smithsonian Folkways Collection's career-spanning anthology of Seeger's work.
The Intercept
2: Billion Dollar Loser: NYT Report on Trump's Taxes & Massive Losses May Prompt Fraud Investigation
We look at a major exposé from The New York Times, which obtained tax information on Donald Trump that shows his businesses lost $1.17 billion from 1985 to 1994. While Trump continues to refuse to release his tax returns, printouts from his official IRS tax transcripts for a 10 year period ending in 1994 show that in multiple years during that stretch, Trump appears to have lost more money than nearly any other individual taxpayer in the country and paid no federal income taxes for eight of the 10 years. "Almost every two cents of every dollar reported as losses one year, by everyone in the United States, were recorded by Donald Trump," notes our guest, Pulitzer Prize-winning journalist David Cay Johnston, an investigative reporter previously with the Times, now founder and editor of DC Report.org.. He has been reporting on Donald Trump since the 1980s and his new piece for the Daily Beast is headlined "Trump's Tax Leak Hints at Potential Fraud Investigations."
Democracy Now

1:William Barr: is his defence of Trump paving the 'road to tyranny'?