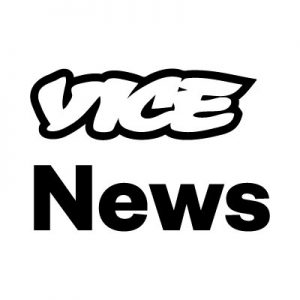 5: Trump's Nominee to Lead ICE Also Happens to be a Regular on Fox News
President Donald Trump's new pick to lead U.S. Immigration and Customs Enforcement (ICE), was technically in the administration for day one of his presidency — and then promptly shoved out.

But now that the nominee, Mark Morgan, has become a regular voice on Fox News — and a supporter of the administration's harshest immigration policies — the president has warmed up to the same guy who was once despised by the Border Patrol union.
Vice News
TDB Recommends NewzEngine.com

4: One million species to go extinct 'within decades'
One in eight of all Earth's plants, insects and animals are at risk of extinction, many within decades, because of human activity, a huge coalition of the world's leading scientists announced.

An "unprecedented" one million species will die out because of the relentless pursuit of economic growth, coupled with climate change, said a reportpublished on Monday by the UN's Intergovernmental Science-Policy Platform on Biodiversity and Ecosystem Services (IPBES).

"This loss is a direct result of human activity and constitutes a direct threat to human well-being in all regions of the world," said Professor Josef Settele, who co-chaired the study put together by 145 scientists from 50 countries examining about 15,000 scientific and government sources.
Aljazeera
3: JOE BIDEN'S PRESIDENTIAL CAMPAIGN PLEDGED NOT TO TAKE SPECIAL-INTEREST MONEY — BUT NOT HIS PAC
IN HIS BID to become the Democratic presidential nominee, former Vice President Joe Biden pledged to reject contributions from lobbyists and corporate PACs. But he has quietly taken in more than $30,000 in donations from corporate interests through a political action committee he created in 2017.

Biden founded American Possibilities in 2017 to support Democrats in the midterm elections. The group took about $29,000 in donations from federal lobbyists and $5,000 from a PAC affiliated with Masimo, a medical device company.
The Intercept
2: The Occupation is a Crime of Aggression: Gazans React After 25 Palestinians, 4 Israelis Die
Leaders in Israel and Gaza have reportedly reached a ceasefire agreement after an intense three days of fighting left 25 Palestinians and four Israelis dead. Palestinian authorities said the dead in Gaza included two pregnant women, a 14-month-old girl and a 12-year-old boy. The latest round of violence began on Friday. According to the Washington Post, Israeli forces shot dead two Palestinian protesters taking part in the weekly Great March of Return which began 13 months ago. Palestinians then reportedly shot and wounded two Israeli soldiers near the border. In response, Israel carried out an airstrike on a refugee camp killing two Palestinian militants. The heaviest combat took place on Saturday and Sunday as militants in Gaza fired about 700 rockets into Israel while Israel launched airstrikes on over 350 targets inside Gaza. The weekend has been described as the heaviest combat in the region since the 2014 Israeli assault on Gaza. Residents in Gaza fear the ceasefire will not last. We go to Gaza City to speak with Raji Sourani, award-winning human rights lawyer and the director of the Palestinian Center for Human Rights. We also speak with Jehad Abusalim, a scholar and policy analyst from Gaza who works for the American Friends Service Committee's Gaza Unlocked Campaign.
Democracy Now

1:Human society under urgent threat from loss of Earth's natural life