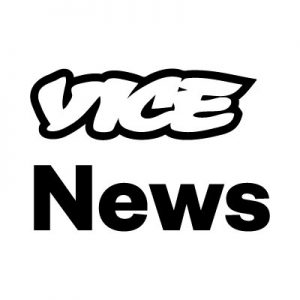 5: Julián Castro Thinks His Path to the Nomination Is Through Nevada and Texas
LAS VEGAS — While many of the 2020 Democratic contenders are camped out in Iowa or New Hampshire, former Secretary of Housing and Urban Development Julián Castro is in Nevada. It's his seventh visit to the Silver State since announcing his presidential exploratory committee.

"I see this state as just crucial to victory," Castro said. "Out of the first four early states: Iowa, New Hampshire, Nevada, and South Carolina, I've always received the best response here in Nevada."
Vice News
TDB Recommends NewzEngine.com

4: Netanyahu pledges 'massive strikes' in Gaza as death toll rises
Israeli Prime Minister Benjamin Netanyahu has ordered "massive strikes" on the Gaza Strip after a two-day escalation that killed nineteen Palestinians and four Israelis.

Israeli warplanes and gunboats continued to target the Gaza Strip on Sunday as fighters in the besieged enclave fired a barrage of rockets into southern Israel.

A 34-year-old Hamas commander was killed in what the Israeli military described as a targeted strike. An army statement accused Hamad al-Khodori of "transferring large sums of money" from Iran to armed factions in Gaza.
Aljazeera
3: RIGHT-WING ISRAELI AUTHOR WRITES "THE VIRTUE OF NATIONALISM" — AND ACCIDENTALLY EXPOSES ITS PITFALLS
OVER THE PAST decade, far-right nationalist movements have swept into power across the world, from the United States to India, from Brazil to Europe. Every movement needs its texts. Today, the nationalists seem to have found one: "The Virtue of Nationalism," by the conservative Israeli philosopher Yoram Hazony. Among other plaudits, the book was recently awarded "Conservative Book of the Year" by an influential conservative campus organization. If nothing else, the award is an indicator of where conservative thought is headed.

Hazony has a gift for unpacking complex ideas in an accessible way. The problem is that his ideas are not very consistent. They are also potentially dangerous, especially for people living in small, isolated countries like his own.

Nationalism has a reputation for starting wars, a painful historical legacy that caused the idea to fall out of favor. But "The Virtue of Nationalism" makes the case for embracing it again as a positive force. Hazony argues that nationalism is the only defense against "imperialism" — defined today, by Hazony and some other nationalists, as the tyranny of universal values and liberal international organizations like the United Nations, the North Atlantic Treaty Organization, and the International Criminal Court. The book is a rallying cry against a world of universal rights and laws. It calls instead for each individual nation to govern itself as it sees fit. Such an arrangement will bring greater peace to the world, Hazony suggests, as each country focuses on tending its own garden instead of going on ideological adventures abroad.
The Intercept
2: Mass. Judge Refuses to Halt Pro-Palestinian Event at UMass Featuring Roger Waters & Linda Sarsour
"Not Backing Down: Israel, Free Speech, and the Battle for Palestinian Human Rights." That's the title of an event set to take place Saturday at the University of Massachusetts Amherst. After three anonymous UMass students filed a lawsuit to stop the event, a judge ruled Thursday the event can proceed, saying, "There's nothing that comes even close to a threat of harm or incitement to violence or lawlessness." We get an update from Sut Jhally, event organizer and professor of communication at the University of Massachusetts, and Rachel Weber, attorney and member Jewish Voice for Peace, Western Massachusetts chapter.
Democracy Now

1: More than 20 dead as violence flares between Gaza and Israel