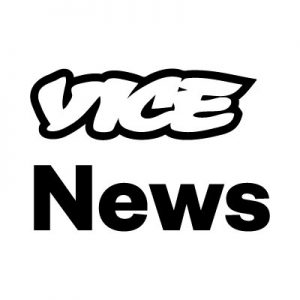 5: Does Julian Assange Have a Roommate in Jail? A VICE News Investigation
The U.K. Ministry of Justice is highly secretive about where inmates live within prisons like Belmarsh, a high-security facility in southeast London. But for Julian Assange — a relatively new resident and an internationally recognized media activist who lived in self-imposed solitude for the last 7 years — one possibility looms large.

He could have roommates.

The WikiLeaks co-founder has been held at Belmarsh since April 11, when the Ecuadorian government kicked him out of its London embassy where he claimed asylum to avoid prosecution for sexual assault allegations in Sweden. In defense of ending his stay, officials pointed to Assange skateboarding in the hallways, accused him of smearing shit on walls, and alleged that he threatened the staffers who provided him shelter.
Vice News
TDB Recommends NewzEngine.com

4: Rockets fired from Gaza day after Israel kills four Palestinians
A Palestinian has been killed in an Israeli air raid on the northern Gaza Strip, according to Gaza's health ministry, amid a fresh escalation between Israel's military and Gaza fighters.

Imad Nseir, 22, was killed in Beit Hanoun after Israeli warplanes targeted multiple areas in the besieged enclave on Saturday morning after dozens of rockets were fired from Gaza into southern Israel.

The latest flare-up comes after Israeli forces killed four Palestinians in two separate incidents on Friday.
Aljazeera
3: A WAR REPORTER COVERS "THE END OF ICE" — AND IT WILL CHANGE THE WAY YOU THINK ABOUT CLIMATE CATASTROPHE
FOCUSING ON BREATH and gratitude, Dahr Jamail's latest book, "The End of Ice: Bearing Witness and Finding Meaning in the Path of Climate Disruption," stitches together personal introspection and gut-wrenching interviews with leading climate experts. The rapidly receding glaciers of Denali National Park, home to the highest peak in North America, inspired the book's title. "Seven years of climbing in Alaska had provided me with a front-row seat from where I could witness the dramatic impact of human-caused climate disruption," Jamail writes.

With vividly descriptive storytelling, Jamail pushes further north into the Arctic Circle where warming is occurring at double speed. He surveys rapid changes in the Pribilof Islands, where indigenous communities have had to contend with die-offs affecting seabirds, fur seals, fish, and more — a collapsing food web. The story continues in the fragile Great Barrier Reef, utterly ravaged by the warming ocean. South Florida is faring no better: Jamail finds that 2.46 million of the state's acreage will be submerged within his lifetime. Experts are aghast everywhere Jamail visits. In the Amazon, rich in biodiversity, the consequences are especially enormous.
The Intercept
2: We Can't Back People Who Hate Our Kids: Kentucky & Minnesota Teachers of Year Boycott Trump Meeting
We speak with two award-winning teachers who are trying to teach Trump a lesson. On Monday, Jessica Dueñas, the 2019 Kentucky Teacher of the Year, and Kelly Holstine, the 2018 Minnesota Teacher of the Year, boycotted a White House ceremony honoring them and other state winners of the award in protest of the Trump administration's education policies. But Dueñas and Holstine skipped the event to register their opposition to Trump's policies on immigration, education and LGBTQrights, saying many of the White House policies directly impact their immigrant and refugee students.
Democracy Now

1: Trump insists nuclear deal will happen after North Korea fires projectiles