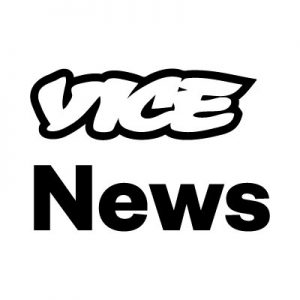 5: THE MORMON CHURCH HAS BEEN ACCUSED OF USING A VICTIMS' HOTLINE TO HIDE CLAIMS OF SEXUAL ABUSE
Helen W. wasn't born a Mormon, but she embraced the religion when she was 17 and it embraced her back.

When her son Alex was born with a heart defect and developmental disabilities, it was the Mormon Church that paid for his operations and treatments. When her second son, Zachary, was born eighteen months later, it was the members of her Martinsburg, West Virginia, congregation who helped find babysitters. And when Helen and her husband needed life guidance or wisdom, they turned to their bishop.
Vice News

4: Cyclone Fani: 3 dead in India and Bangladesh, millions evacuated
A powerful cyclone has lashed coastal areas of eastern India with torrential rain and winds gusting up to 200km an hour, killing at least three people and forcing a million others to look for safe shelters.

"I can confirm two deaths for now. One old man in one of the shelters died because of [a] heart attack. Another person went out in the storm despite our warnings and died because a tree fell on him," Odisha state special relief commissioner Bishnupada Sethi told AFP news agency on Friday.

A third person, a woman was killed in neighbouring Bangladesh, where the storm was headed, said authorities there.
Aljazeera
TDB Recommends NewzEngine.com
3: PETER THIEL'S PALANTIR WAS USED TO BUST RELATIVES OF MIGRANT CHILDREN, NEW DOCUMENTS SHOW
PALANTIR, THE CIA-FUNDED data analysis company founded by billionaire Trump adviser Peter Thiel, provided software at the center of a 2017 operation targeting unaccompanied children and their families, newly released Homeland Security documents show.

The documents undercut prior statements from Palantir, in which the company tried to draw a clean line between the wing of ICE devoted strictly to deportations and the enforcement of immigration laws, and its $38 million contract with Homeland Security Investigations, or HSI, a component of ICE with a far broader criminal enforcement mandate. Asked about the contract renewal by the New York Times, a Palantir spokesperson stated:

"There are two major divisions of ICE with two distinct mandates: Homeland Security Investigations, or H.S.I., is responsible for cross-border criminal investigations. The other major directorate, Enforcement and Removal Operations, or E.R.O., is responsible for interior civil immigration enforcement, including deportation and detention of undocumented immigrants. We do not work for E.R.O."
The Intercept
2: Roger Waters on Palestine: "You Have to Stand Up for People's Human Rights All Over the World"
After a judge ruled a panel can move forward Saturday at the University of Massachusetts Amherst on "Israel, Free Speech, and the Battle for Palestinian Human Rights," we speak with one of the event's scheduled participants: Roger Waters, co-founder of Pink Floyd, one of the most popular rock bands of all time. He says he welcomes the lawsuit that challenged the event, because "what it does is it serves to shine a light on the predicament of the Palestinian people."
Democracy Now

1: Biodiversity crisis is about to put humanity at risk, UN scientists to warn