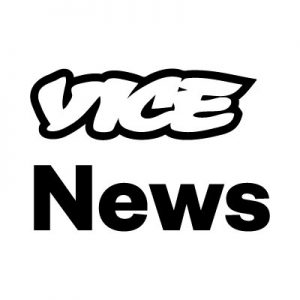 5: VENEZUELAN MILITARY DEFECTORS WANT TO JOIN GUAIDO'S UPRISING BUT THEY'RE TRAPPED IN COLOMBIA
VILLA DEL ROSARIO, Colombia — For the third straight day, a few hundred Venezuelan military defectors loafed around tightly guarded Colombian hotels watching helplessly through social media as the uprising to topple President Nicolas Maduro fizzled in Caracas.

Two days before they had been hopeful. When opposition leader Juan Guaido announced his final plan to depose Maduro, flanked by armed soldiers and declaring the backing of the military, some 50 Venezuelan defectors housed here rushed to the international bridge that connects Colombia with their home country, eager to join the fight.
Vice News
TDB Recommends NewzEngine.com

4: Top Democrat threatens to hold Attorney General Barr in contempt
Washington, DC – A top US congressional Democrat on Thursday threatened to hold Attorney General William Barr in contempt if he fails to hand over a full, unredacted copy of Special Counsel Robert Mueller's Russia report.

The warning came as Barr failed to appear before the House Judiciary Committee, prompting Democrats to threaten enforcement proceedings to compel his appearance while Republicans angrily denounced the proceedings as partisan and unfair.

"We will have no choice but to move quickly to hold the attorney general in contempt if he stalls or fails to negotiate in good faith," House Judiciary Chairman Jerrold Nadler said at the beginning of a brief meeting held in place of Barr's testimony on Thursday.
Aljazeera
3:New House Bill Would Bar Israel From Using U.S. Military Aid to Detain Palestinian Children
NEW LEGISLATION PROPOSED by Rep. Betty McCollum, a Minnesota Democrat, would ban Israel from using any of the billions of dollars in military assistance it receives from the United States every year to pay for the detention, interrogation, or torture of Palestinian children living under Israeli military occupation in the West Bank.

Israel's military typically arrests and prosecutes 500 to 700 Palestinian children between the ages of 12 and 17 each year, subjecting them to coercive interrogation, physical violence, and trials in military courts that lack basic guarantees of due process.
The Intercept
2: George Monbiot on U.K. Climate Emergency & the Need for Rebellion to Prevent Ecological Apocalypse
On Wednesday, the House of Commons became the first parliament in the world to declare a climate emergency. The resolution came on the heels of the recent Extinction Rebellion mass uprising that shut down Central London last month in a series of direct actions. Activists closed bridges, occupied public landmarks and even superglued themselves to buildings, sidewalks and trains to demand urgent action to combat climate change. Police arrested more than 1,000 protesters. Labour Party Leader Jeremy Corbyn told Parliament, "We are witnessing an unprecedented upsurge of climate activism, with groups like Extinction Rebellion forcing the politicians in this building to listen. For all the dismissive and defensive column inches the processes have provoked, they are a massive and, I believe, very necessary wake-up call. Today we have the opportunity to say, 'We hear you.'" We speak with George Monbiot, British journalist, author and columnist with The Guardian. His recent piece for The Guardian is headlined "Only rebellion will prevent an ecological apocalypse." Monbiot says capitalism "is like a gun pointed at the heart of the planet. … It will essentially, necessarily destroy our life support systems. Among those characteristics is the drive for perpetual economic growth on a finite planet."
Democracy Now

1: Venezuela: Maduro thanks military and denounces 'senseless coup-mongers and traitors'