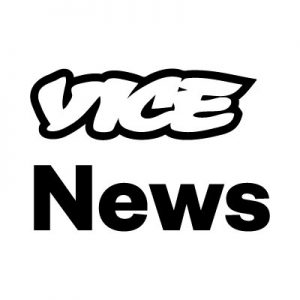 5: Maduro is freaking out about "Yankee interference" after Guaido's coup attempt
Opposition leader Juan Guaidó called for fresh protests in the streets of Caracas Wednesday, less than 24 hours after he attempted to wrest powerfrom President Nicolás Maduro in a coup.

"Today we continue," Guaidó tweeted. "We will keep going with more strength than ever, Venezuela." He put out a call for opposition protesters to gather at specific rallying points throughout his opposition strongholds in Caracas.
Vice News
TDB Recommends NewzEngine.com

4: Venezuelans rally in rival protests as crisis intensifies
Hundreds of opposition and pro-government protesters are rallying in Venezuela on Wednesday, a day after opposition leader Juan Guaido called for the military to oust President Maduro.

"Across all of Venezuela, we will be in the streets," Guaido tweeted early on Wednesday. The US-backed self-declared leader also repeated his call for the armed forces to join "Operation Freedom" to overthrow Maduro.

The socialist leader remained defiant, however, calling his supporters to the streets.
Aljazeera
3:SHADOW PLAYERS: ERIK PRINCE, JULIAN ASSANGE, AND THE BIZARRE WORLD OF TRUMP
PRINCE OF PERJURY? This week on Intercepted: Blackwater founder Erik Prince is facing a possible criminal probe into allegations that he lied in Congressional testimony about his trip as a Trump emissary to the Seychelles where he met with a powerful Russian tycoon close to Vladimir Putin. The Intercept's Editor-in-Chief Betsy Reed, investigative journalist Matthew Cole, and national security editor Vanessa Gezari discuss how Prince went from exile in the United Arab Emirates to a shadow player in Trump world. Wikileaks founder Julian Assange was snatched from the Ecuadorean embassy in London and now faces extradition to the U.S., as whistleblower Chelsea Manning finishes her second month in jail for refusing to testify before a Grand Jury. At the heart of this case is the bi-partisan weaponization of the Espionage Act in an effort to assault whistleblowers and journalism. Famed Pentagon Papers lawyer James Goodale, former counsel to the New York Times, discusses the dangerous precedent the prosecution of Assange would set and criticizes "establishment" media outlets for not speaking out. War reporter Dahr Jamail, who reported inside Fallujah during the first U.S. siege, has now deployed to the frontlines of the war to save the climate. He reads from his new book, "The End of Ice: Bearing Witness and Finding Meaning in the Path of Climate Disruption."
The Intercept
2: Economist Jeffrey Sachs: U.S. Sanctions Have Devastated Venezuela & Killed Over 40,000 Since 2017
More than 40,000 people have died in Venezuela since 2017 as a result of U.S. sanctions, according to a new report by the Center for Economic and Policy Research co-authored by economists Jeffrey Sachs and Mark Weisbrot. The report examines how U.S. sanctions have reduced the availability of food and medicine in Venezuela and increased disease and mortality. We speak with Jeffrey Sachs in our New York studio. In the report, he writes, "American sanctions are deliberately aiming to wreck Venezuela's economy and thereby lead to regime change. It's a fruitless, heartless, illegal, and failed policy, causing grave harm to the Venezuelan people."
Democracy Now

1: Revealed: populists far more likely to believe in conspiracy theories