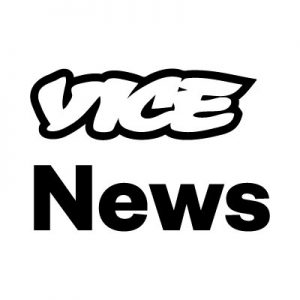 5: Bernie needs to connect with black voters. Here's how that's going.
HOUSTON — Bernie Sanders really wants to connect with black women voters. But at a conference dedicated to black women voters, he was barely able to say he was at the March on Washington in 1963 before the groans started.

The crowd at the She the People, touted as the first policy forum specifically for women of color, wasn't impressed.

"He brought up marching with Martin Luther King, and working on Jesse Jackson's campaign and I'm like, 'It's 2019, what are you doing now, today.'" Lashelle Scott, 43, a Democratic precinct chairwoman, told VICE News.
Vice News
TDB Recommends NewzEngine.com

4: Sri Lanka bombings: All the latest updates
A series of coordinated bombings on Easter Sunday rocked Sri Lanka, killing at least 253 people (death toll revised down from 359 by authorities) and wounding 500 others.

The attacks were the deadliest in the island nation since the end of its civil war 10 years ago, and targeted three churches as well as four hotels in the capital Colombo.

Nearly all victims were Sri Lankan, many of them Christian worshippers attending Easter Mass. Dozens of foreigners were also killed.
Aljazeera
3: DCCC DEFENSE OF ANTI-GAY, ANTI-CHOICE DEMOCRAT SPARKS PUSHBACK
PROGRESSIVE GROUPS ARE coming to the aid of Marie Newman after at least four consultants dropped her campaign under pressure from the Democratic Congressional Campaign Committee's new policy to cut off vendors working with primary challengers.

Politico reported Friday morning that a consultant had dropped Newman's campaign as recently as Wednesday. She's taking a second shot at unseating incumbent Dan Lipinski in Illinois's 3rd District after she came within 2.2 points of beating him in a 2018 primary. Democracy for America, or DFA, is endorsing Newman and will fundraise for her, a spokesperson for the group told The Intercept. Politico reported that the DCCC was clear with the consultants that if they continued working against Lipinski, their future business with the party would suffer.
The Intercept
2: "A Shameful Week for the U.S.": Trump Admin Guts U.N. Resolution to End Rape as Weapon of War
The Trump administration is under fire after the United Nations Security Council passed a resolution to end rape as a weapon of war on Tuesday that excluded any mention of sexual and reproductive health. The resolution was gutted after the U.S. threatened to veto the measure altogether unless language referencing reproductive health was taken out due to the Trump administration's belief that the language was code for abortion. The watered-down measure also weakened references to the International Criminal Court, making it harder for women and girls to seek justice. We speak with Jessica Neuwirth, director of the Human Rights Program at Roosevelt House at Hunter College and the director of the Sisterhood Is Global Institute. She sent a letter to Secretary of State Mike Pompeo protesting the U.S. stance on the Security Council resolution. We also speak with Planned Parenthood President Dr. Leana Wen.
Democracy Now

1: US to put pressure on UK government after leaked Huawei decision