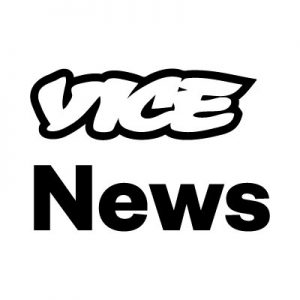 5: Sarah Sanders finally held a press conference. Just kidding: It was a thing for kids.
White House press secretary Sarah Sanders finally held a press briefing after more than 46 days of avoiding the lectern. But it was just to a roomful of kids.

Sanders held a kids-only "press briefing" as part of Take Our Daughters and Sons to Work Day at the White House. Her own three children joined her, and Vice President Mike Pence even swooped in to field some questions too.

The children who attended asked Sanders questions such as "What kind of ice cream does Trump like?" (He likes vanilla and chocolate.)
Vice News
TDB Recommends NewzEngine.com

4: Sri Lanka revises bombings death toll down by 100
Authorities in Sri Lanka have lowered the death toll in a spate of Easter bombings by more than 100, saying the difficulty in identifying body parts at blast scenes led to the earlier inaccurate number.

The new number of people killed was 253, down from an earlier total of 359, the health ministry said in a statement on Thursday.

"Many of the victims were badly mutilated … There was double counting," it said, adding the lower toll was reached once all autopsies were completed and cross-referenced with DNA samples.
Aljazeera
3: JOE BIDEN LAUNCHES PRESIDENTIAL BID WITH FUNDRAISER FILLED WITH CORPORATE LOBBYISTS AND GOP DONORS
OVER THE LAST few months, David Cohen, a Comcast executive who oversees the telecom giant's lobbying operation, has cut big checks to Republican candidates while pushing to advance his company's regulatory agenda.

On Thursday afternoon, however, Cohen will open his Philadelphia home to host Joe Biden, helping the Democratic former vice president kick off his bid for the White House.

Biden, who announced his bid for the Democratic presidential nomination Thursday morning, has depicted himself as the party's standard bearer. But he's planning to roll out his campaign at an event filled with others like Cohen, namely GOP donors and corporate lobbyists.

Like other Democratic candidates, Biden is launching his presidential bid with a pledge to reject federal lobbyist cash. But the lobbyists attending his Thursday fundraiser are either unregistered or registered with state entities, not the federal system. As The Intercept previously reported, Democratic contenders Beto O'Rourke, Kamala Harris, and Cory Booker have all leveraged the same loophole to collect cash from corporate interests while pledging to eschew funding from federal lobbyists.
The Intercept
2: Navy SEALs Tried for Months to Report Superior for War Crimes and Were Told to "Let It Go"
Navy SEALs who witnessed their platoon chief commit war crimes in Iraq were encouraged not to speak out, and told they could lose their jobs for reporting him at a private meeting with a superior officer last year, according to new reports from The New York Times. A confidential Navy criminal investigation obtained by the Times reveals that the commandos saw Special Operations Chief Edward Gallagher stab and kill an unarmed teenage captive, shoot to death a young girl and old man, and fire indiscriminately into crowds of civilians. But when the men on Gallagher's team called a private meeting with their troop commander and demanded an investigation, they were told to stay quiet on the matter, and no action was taken. The group of seven SEALs eventually were able to force an investigation, and Chief Edward Gallagher was arrested in September on more than a dozen charges, including premeditated murder and attempted murder. The court-martial centers on a charge that Gallagher stabbed to death a teenage member of the self-proclaimed Islamic State while the unarmed youth was being treated by a medic. The trial begins May 28. If convicted, Gallagher could face life in prison. We speak with Pulitzer Prize-winning journalist and national correspondent for The New York Times Dave Philipps. His latest piece is headlined "Navy SEALs Were Warned Against Reporting Their Chief for War Crimes"
Democracy Now

1: Cyclone Kenneth: Mozambique hit by its strongest storm ever