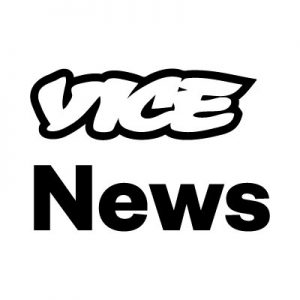 5: What we know about the Easter bombings in Sri Lanka
Sri Lanka has instituted a dusk-to-dawn curfew after a series of bombings ripped through Christian churches and popular hotels in three cities on Easter Sunday, killing nearly 300 people and injuring several hundred more.

Now, as the death toll climbs, authorities have arrested 24 people in connection with the attacks and have identified a little-known Islamist group as responsible, though no group has yet claimed responsibility.
Vice News
TDB Recommends NewzEngine.com

4: Hardline local group linked to deadly Sri Lanka attacks
Minister points the finger at a little-known Muslim organisation as security analysts suggest international ties.
Aljazeera
3: NANCY PELOSI'S DRUG-PRICING TALKS WITH THE TRUMP ADMINISTRATION ARE ABOUT MEDIATING FIGHTS BETWEEN CORPORATE INTERESTS
A LOBBYIST FOR the hospital and insurance industries, as well as pharmacy benefit manager middlemen who negotiate with drug companies for discounts, is among the small handful of policy experts advising House Speaker Nancy Pelosi on her drug-pricing legislation strategy. The lobbyist, Lauren Aronson, has been working closely with top Pelosi policy aide Wendell Primus and in consultation with the Trump administration to find a drug-pricing compromise solution.

Stat News first reported Aronson's role in drug-pricing talks, which The Intercept was able to confirm. Aronson was previously a health policy adviser to Rahm Emanuel when he served in the House of Representatives.

"Our office meets with a wide variety of people, and Aronson is not involved in drafting Democrats' prescription drug legislation," said Pelosi spokesperson Henry Connelly.

While it's in the short-term interest of insurance payers and providers to lower the cost of prescription drugs, the marriage of convenience could have its limits. Democrats from former President Barack Obama to 2020 hopeful Bernie Sanders have expressed support for interventions in the private insurance industry, from public insurance options to a Medicare for All system that abolishes insurers entirely. The House's most powerful Democrat teaming up with insurers on drug prices may make it harder to consider more aggressive changes down the road.
The Intercept
2: Sri Lankan Gov't Responds to Unprecedented Attacks with Surveillance, Social Media Blackout, Curfew
In one of the worst terrorist attacks to hit South Asia, Sri Lankan government officials say a local Islamist extremist group called the National Thowheed Jama'ath coordinated a series of eight bombings on Easter Sunday at churches and luxury hotels throughout the country. The attacks killed at least 290 people, injured more than 500 and left behind scenes of carnage and chaos. The government has apologized for not taking more preventative measures. Sri Lanka's telecommunications minister said a government memo circulated by Sri Lanka's top police official 10 days earlier warned of a possible attack, but that the warning was ignored. Officials have forced the country of 21 million people to go on a dawn-to-dusk curfew, and blocked many social media networks in the wake of terrorist attacks. We go to the capital, Colombo, for an update from Bhavani Fonseka, senior researcher with the Centre for Policy Alternatives. "The discrimination, the targeting and the ethnic tensions have been there for decades," says Fonseka. "This was most evident during the [Sri Lankan civil] war, but this has continued postwar, as well." We are also joined by Alan Keenan, Sri Lanka project director at the International Crisis Group, and T. Kumar, former international advocacy director for Amnesty International USA. Kumar was a political prisoner for over five years in his native Sri Lanka.
Democracy Now

1: Sri Lanka authorities were warned of attacks two weeks ago, says minister