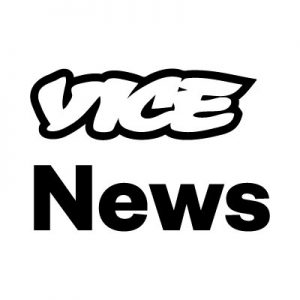 5: The evolution (or not) of school shootings in America
When the Columbine shooting happened in 1999, the survivors had no concept of what a school shooting was. Neither did most of America.

"We thought there was some sort of unknown or undisclosed senior prank going on," said Zach Cartaya, now 37, who survived the shooting and has since started an organization that helps survivors of mass shootings. "Something to do with fireworks in the parking lot."
Vice News
TDB Recommends NewzEngine.com

4: Sri Lanka Easter bombings: Mass casualties in churches and hotels
Eight suspects arrested after a series of church and hotel bombings on Easter Sunday kills 207 people and wounds 450.
Aljazeera
3: THE BEST HOT TAKE ON THE MUELLER REPORT IS FROM 1796
THE MUELLER REPORT is now (mostly) public. The lurid speculation from Democrats and chunks of the corporate media that President Donald Trump was somehow a Russian agent was false. But the report, and Mueller's previous indictments, should persuade any reasonable person that the Russian government did indeed intervene in the 2016 election in support of Trump.

The response from the U.S. political system to Russia's meddling has been uniformly appalling, although in different ways from different factions. The whole thing's such a degrading catastrophe that it's tempting to give up on politics and human beings generally. But since we're stuck with both, let's take a step back and consider some profound advice on this subject from George Washington.
The Intercept
2: The Mueller Report: Glenn Greenwald vs. David Cay Johnston on Trump-Russia Ties, Obstruction & More
The Justice Department has released a redacted version of special counsel Robert Mueller's 448-page report detailing Russian meddling in the 2016 election, the Trump campaign's contacts with Russia and President Trump's attempts to impede the special counsel's investigation. The report states the campaign "expected it would benefit electorally from information stolen and released through Russian efforts," but Mueller concluded, "the investigation did not establish that members of the Trump campaign conspired or coordinated with the Russian government in its election interference activities." Mueller also outlined at least 10 instances where Trump attempted to impede the special counsel's investigation, but Mueller came to no definitive conclusion on whether Trump broke the law by obstructing justice. In the report, Mueller suggests that this is a decision for Congress to make. We host a debate on the report's findings between two Pulitzer Prize-winning journalists: Glenn Greenwald of The Intercept and David Cay Johnston, who has covered Donald Trump since the 1980s. His most recent book is "It's Even Worse Than You Think: What the Trump Administration Is Doing to America."
Democracy Now

1: 'There was utter chaos': Sri Lanka left reeling after wave of bombings