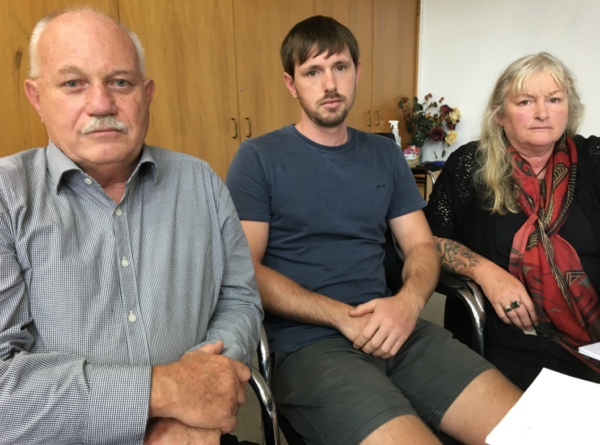 The parents of Nicky Stevens, who died in 2015 while in Waikato DHB's care, have stated that the DHB response to a formal complaint they laid against Board Chair Sally Webb and CEO Derek Wright has been "mishandled" and adds to the "unfair" way their family has been treated by the DHB.
Jane Stevens and Dave Macpherson said their complaint related to the DHB leadership bringing the DHB 'into disrepute' due to their actions in trying to overturn the findings of the Coroner who conducted the Inquest into the Nicky's death.
TDB Recommends NewzEngine.com
"The Coroner found that our son's death was 'avoidable' and that there were a series of shortcomings in the DHB's care for him, but they are not willing to accept his criticism, apologise to us and reach a settlement that allows us all to move on," said Jane Stevens.
"Instead they try and attack the Coroner's decision without even consulting their own Board; nor did they advise our whanau in advance of taking this action."
[The current CEO has admitted that he and the Chair had received advice to challenge the Coroners' rulings before they asked for a meeting with the family to discuss a potential settlement, something they did not reveal to us until months later.]
"After the Board Chair and CEO approved and enacted the complaint to the Solicitor General about the Coroner's findings, we decided to make a complaint under the DHB's Code of Conduct provisions, as we did not think we had been fairly treated," said Ms Stevens.
That complaint was laid with Professor Margaret Wilson, the Board Deputy Chair – the person responsible in the event of a complaint against the Chair. Stevens and Macpherson pointed out that since the Board had, retrospectively, discussed the attempt to overturn the Coroner's findings, they should not 'hear' the complaint themselves as they had a strong conflict of interest, but that a third party should be asked, by agreement with the family, to do so.
"However, Ms Wilson, has gone ahead off her own bat and made a report rejecting our whole complaint, without considering the details, and has informed the Board she will be releasing that tomorrow – without even the step required in the Code of Conduct of reporting to the Board so they could have a discussion, and make a decision."
She herself outlines this required part of the process in her own report, but is not following it, something a respected lawyer ought to be doing," Ms Stevens said.
"Ms Wilson, a Ministerial appointee, also claims that we provided no 'evidence' of Code breaches in our complaint, whereas we provided her a lengthy outline of the complaint, with several attached pieces of evidence which she has not provided to the Board."
"Ms Wilson also states in her report 'no further action should be taken…..because a reference to the Minister would give further evidence to the dysfunctionality of the Board', but informed the Board today that she is publicly releasing it, going against her own advice."
"WE had scrupulously followed the 'in-house' process in the Code of Conduct and not released the complaint publicly, as there was what we thought was a fair process that would be followed."
"Ms Wilson's intended actions depart from the Code of Conduct procedures, and are unfair to our whanau who lodged the complaint in good faith. They further demonstrate the lack of good faith shown towards our whanau by the DHB Board leadership over four long years."