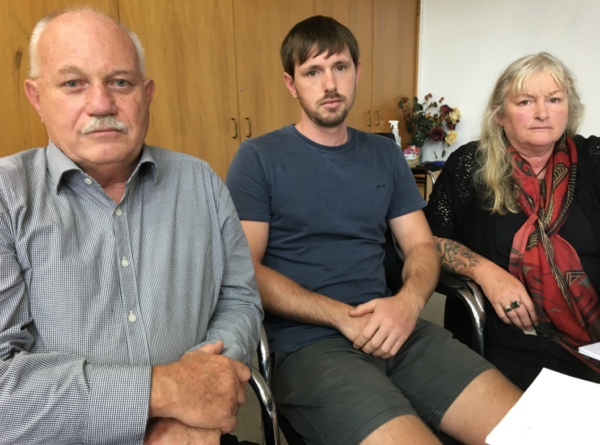 Commissioner not needed for Waikato DHB, but new leadership is.
I have been informed this afternoon of the intention by the Minister of Health to sack the Waikato DHB Board in 2 weeks if if does not give sufficient reason for him not to do this.
The Minister has cited as reasons for this the likely financial deficit our Board is facing and the Ministerial appointed Board Chair is citing dissension within the Board.
I make some points:
TDB Recommends NewzEngine.com
1/. Every DHB in the country is facing significant financial pressure in trying to meet the expectations of the Minister and their community for provision of health services; Waikato is no different, and is being honest to the Minister about this difficulty – unlike the last Board who hid their deficit from the last Government;

2/. The 'dissension' Board Chair Sally Webb talks about has arisen directly from the public fuss caused by DHB leadership (not the Board) over her decision to try and overturn the Coroners findings from the Inquest into the death of my son Nicky Stevens. That public fuss caused CEO job applicants to withdraw their applications  leading to the Board stopping the process halfway through;

3/. The appointment of the former CEO Nigel Murray, and the wasting of money on Health Tap were decisions made solely by the previous Board – I and some other members were not on the Board at that time;

4/. Three Ministerial appointees – Chair, Deputy Chair and the 'Crown Monitor' have all gone to the Minister and the Ministry of Health claiming our Board is dysfunctional – the Board itself has not said this, and many of us do not think this. There have been some issues, as there have been with many Boards, but several of those issues lead back to the people the Minister has appointed, in my opinion. The Minister should come and meet with the WHOLE BOARD, not take his appointees' views as gospel.

5/. Appointing a Commissioner will not do anything to:
– change the fact that the DHB leadership are trying to overturn the Coroners' findings into my son's death
– reduce the deficit, especially if the Minister wants health inequalities for Maori to be reduced
– change the fact that staff in many jobs in DHB's are rebelling against the effects of poor health funding by previous Governments.
Dave Macpherson became an Elected Waikato DHB Board member after the DHB killed his son, he is TDBs mental health blogger.