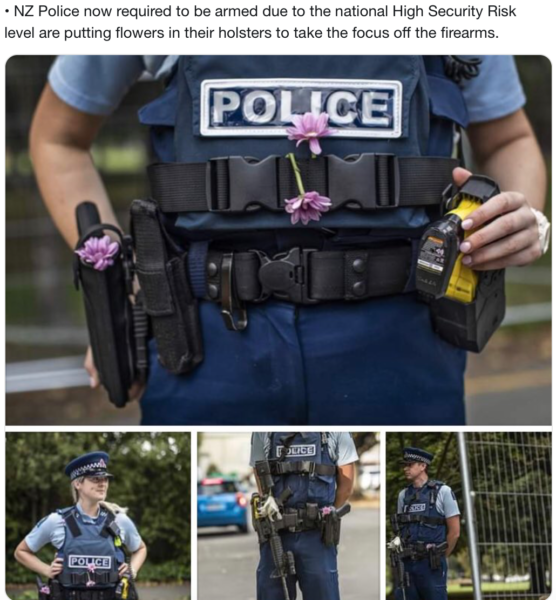 The Police Association congratulates the government for demonstrating the courage to take decisive action and ban the firearms that have inflicted so much harm in New Zealand.
Association President Chris Cahill says the reforms represent a fine balance between the practical requirements of legitimate firearms users throughout the country, and the need to protect society.
"I hope that the moves immediately attract cross party support because it is important for New Zealanders to know that their political leaders are all on board with this extremely important move," Mr Cahill said.
Today's order-in-council immediately moves to Category E class, all Category A semi-automatics that are not shotguns or .22 rifles.
TDB Recommends NewzEngine.com
"These are weapons that have been used to slaughter innocent children, women and men while they were at their most vulnerable – at prayer. It is a move we, as a community, can be proud of," Mr Cahill said.
The Association welcomed the pledge to pass, under urgency in parliament, law that will ban all Category E weapons, including all MSSAs.
"These are significant and bold steps from the government and we applaud them for that. However, they are first steps, and the association looks forward to further reforms which need to follow shortly."
The next steps need to include a reconsideration of a firearms registry so we do know how many firearms are in our country, and we need a review of the Arms Act.
"The act is dated and needs an overhaul sooner rather than later. Today we have the initial steps, but we should bear in mind that way back in 1997 the key recommendation of the Thorp report was for a full review of the act. We didn't do it then, but we can make up for that by conducting a full review in the very near future," Mr Cahill said.
"Today is an extraordinary day that was brought about by dreadful events. This Government has acted swiftly and is sending a message nationally and internationally that the types of weapons and equipment used to enhance the capacity of those weapons to kill many people are not welcome here."