David Robie also blogs at Café Pacific
The Pacific Media Centre has featured the Christchurch mosque terror attacks and the fallout in a series of articles, image galleries, videos and podcasts.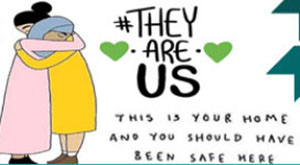 About 20,000 people gathered in Hagley Park yesterday to observe two minutes of silence and the Muslim call to prayer on Friday along with thousands more at other events across the country, including Auckland's Domain.
PMC photographer Del Abcede was on hand to capture these images at Ponsonby's Al-Masjid Al-Jamie mosque and Aotea Square on a day when women across New Zealand of all faiths reclaimed the hijab. More photos can be seen on her Facebook page.