.
.
1. (in

the

Republic

of

South

Africa)

a

rigid

former

policy

of

segregating

and

economically

and

politically

oppressing

the 

non-white

population.

2. any

system

or

practice

that

separates

people

according

to

color,

ethnicity,

caste,

etc.
.
Imagine having to apply a State body to confirm who and how you identify. Imagine if you are a Pakeha or Maori; CIS male or female; or a gay, lesbian, or bisexual,  having to acquire evidence from multiple medical specialists and compile a file to support your identity.
Imagine if you, reading this blog, had to rely on that Court's decision as to how you would be identified by society.
Imagine, for example, if the identities of fellow bloggers Willie Jackson's as a male Maori; David Farrar as a male Pakeha; Martyn Bradbury as a male Pakeha; Susan St John as a female Pakeha, former blogger Marama Davidson as a female Maori – were all determined by a Court of law.
TDB Recommends NewzEngine.com
Imagine if the required paperwork to present your application to the Court involved corroborating documentation from various professionals.
Imagine that the process was not free, but costs thousands of dollars. Imagine if you could not afford the cost, you could not apply to the Court: it was dependent on your ability to pay.
Imagine that the final decision then rests with a Court and a solitary judge (usually an old white male).
Imagine that your application could be knocked back; denied on a number of grounds.
Imagine that without approval from the Court, you could not identify as the gender, race, etc, that you felt yourself to be.
No need to imagine.
It exists.
There is a class of New Zealanders for whom all of the above is a reality: dictated by law.
But not for everyone. For the majority of us, there is no legal requirement for us to undergo a process to define who we are.
If you are heterosexual, gay, lesbian, or bisexual, you are who you are. The State plays no role in determining who you are or how you identify (for gay and bisexual men, since 1986).
You are a free citizen.
But the same does not apply for 100% of New Zealanders. We have a two-class system operating in this country.
If you accept the broad definition above, it may be surprising to discover we have an invisible  form of apartheid operating in this country.
The following is 'Andrea's'* story and how our own apartheid system has impacted on her.
Andrea is in her late 50s/early 60s. She is a university-educated professional, highly respected and successful in her field. Her research papers are required reading and has been referenced overseas by others working in her area of endeavour.
She is smart, observant, highly capable, articulate, and with a strong, supportive, close circle of  friends, loyal work colleagues, and loving family. She has two sons who adore her and are not shy or short of offering plenty of hugs, and an ex-partner with whom she maintains tight bonds of friendship and mutual support.
Andrea is also a trans-woman.
Andrea's journey to transition to the gender she identifies with – female – did not begin in 2002, when she undertook gender-reassignment surgery here in New Zealand.
Andrea's journey did not begin in 1999 when she came out to her work colleagues.
Andrea's journey did not begin a year earlier, when she confronted her own true self and disclosed to her then-wife, Sharon*, that she identified as a woman and not as the male's body she had been born into. It ended their marriage (which had already been under considerable pressure because of Andrea's hidden gender dysphoria) – but in turn her disclosure to Sharon created a much stronger bond of trust and friendship.
Andrea's journey began when she was three years old, when she "didn't feel right" as a boy, and wanted to be a girl.
Her journey was not a simple one. But she says the surgical intervention she went through seventeen years ago was the least of her considerable challenges.
"The surgery itself was reasonably straight forward," she says.
The real challenges were the legal, procedural, and regulatory barriers she had to face.
To achieve a diagnosis for gender dysphoria and gain access to the female hormone oestrogen she first had to be assessed by a psychologist. That assessment consisted of ten, one hour long, sessions. It was a financial cost she had to bear.
Her next step was another specialist, an endocrinologist. That assessment was paid through her local DHB. This allowed Andrea to be prescribed androgen-blockers as well as critically-needed oestrogen.
She underwent electrolysis for unwanted facial hair. This process would be required for the following fifteen years. Cost, around $25,000, paid by Andrea.
Then came the major event that would transform her forever: genital reassignment surgery by New Zealand's sole plastic surgeon qualified in this particular field. Cost, around $27,000,  again paid by Andrea.
But first – more professionals came and went through her life. The surgeon required two independent psychologist's assessments; a psychiatric assessment and report, and an assessment by a social worker. The cost of these professionals – around $4,000 – was paid by Andrea.
In 2003, following succesful surgery, Andrea applied to the Family Court for a Declaration changing her gender, and recognising her as female. This required a sworn affidavit from Andrea's endocrinologist to be presented by her lawyer.
A personal, sworn affidavit was also demanded from Andrea,  affirming that she would not change her mind – despite already having undergone radical genital reassignment surgery. (Perhaps law-makers thought she might "want it put back" later that afternoon?)
Cost of lawyer and court fees: paid by Andrea.
Andrea suffered an unexpected setback when the Judge refused to accept the endocrinologist's affidavit. He demanded instead that the operating surgeon supply the required documentation.
Disappointed, but with black humour, Andrea asked her lawyer;
"What does he want? That I lift my dress and drop my knickers?"
Her lawyer replied that would probably not be helpful.
She paid more lawyer's fees – around $3,000 – to obtain the surgeon's affidavit. Another Court hearing followed.
That was followed by a process called tracheal shave – paid by Andrea. Cost, around $7,000.
The eventual Declaration by the Court reaffirming Andrea as legally female allowed her to be issued with a new much-needed female birth certificate.
That, in turn, would allow Andrea to apply for a passport in her newly identified female gender.
This permitted her to undertake facial feminisation surgery in Belgium. Cost, approximately $40,000, paid by Andrea.
That was followed by vocal chord surgery in Luxembourg in 2016, costing Andrea about $15,000.
A year later she had additional corrective surgery. More cost for Andrea; $12,000.
Andrea recognises that she is highly privileged. Her social status; high education; generous income; progressive employer and work-colleagues; and well-defined support network have benefitted her in ways that the vast majority of trans-people do not enjoy.
At the time the public health system funded only two trans-gendering operations per year and she could personally afford to "jump the queue". There is an underlying painful sadness in Andrea's tone when says ruefully that most trans-people are nowhere as lucky or privileged as she is.
Her decades-long journey to become her true self could by no means be described as a "spur-of-the-moment" fancy. The many years she waited; the number of professionals involved; each momentous step; the milestones achieved; the high financial cost;  the regulatory demands from medical professionals and Court; the incredible patience and support from her colleagues, friends, and family – was not for the faint-hearted.
Yet, this is what we demand from those who are our trans-brothers and trans-sisters.
Nowhere else do we expect people to jump through regulatory hoops and cross artificial barriers to simply be allowed to be who we are. Whether you are straight or gay or bi-sexual, you don't have to fill out a form and beg a Judge's approval on a "Declaration".
But we demand it from people who identify as "trans". For no apparent, logical,  reason that makes any coherent sense.
There is the spurious argument that trans-men and trans-women are a "special case" because they require invasive surgery to allow them to function as they identify.
Yet we don't expect the elderly to undergo multiple psychiatric, psychological, social worker assessments, plus a Court Declation, to undergo hip surgery. Or organ transplants. Or any of the myriad millions of other invasive medical interventions which nearly all New Zealanders undergo throughout their lives.
But we demand it from trans-men and trans-women.
There is no clear reason why we treat trans-men and trans-women so completely differently to the rest of the population.
As a person who self-identifies as a CIS Male, who do I have to appeal to, to be recognised as such? No one of course.
If the State demanded such stringent, bureaucratic, legal  rules from the rest of us, there would be widespread, massive public resistance. "State thuggery" and "nanny statism" would be screamed from both Left and Right.
But for reasons that remain unclear, it is considered acceptable to treat trans-people in such a callous, inhumane way.
In some ways, the way we treat trans-people is a form of legally-sanctioned, socialised bullying. As if society has found the smallest, weakest, most vulnerable minority in our community and saddled them with huge demands that exists nowhere else.
On TVNZ's Q+A, Internal Affairs Minister Tracey Martin, announced that the Births, Deaths, Marriages, and Relationships Registration Bill would  be deferred. She offered the excuse that it was necessary  to deal with "problems" caused by the select committee process;
"However, significant changes were made to the Bill by the select committee around gender self-identification and this occurred without adequate public consultation. This has created a fundamental legal issue."
The Select Committee is usually the appropriate forum where public consultation takes place. It is unclear where Ms Martin believes "adequate public consultation" should occur, if not Parliament's Select Committee – the highest "Court" in the nation.
It would be disturbing if a tiny, shrill minority of so-called "gender critical feminists" has put pressure on Ms Martin. If a Minister of a supposedly progressive government cannot act with courage to protect our most vulnerable, then that would be a tragedy.
I hope I am wrong in thinking that is what took place behind closed doors.
When Fran Wilde presented gay reform legislation to Parliament in 1986, she suffered unbelievable threats of intimidation, violence, and death. Opposition to homosexuality elicited insane arguments from homophobes;
Some people argued that the law would lead to more homosexuality and that this would eventually mean the collapse of the family unit. Fear and a lack of understanding led some to claim that young boys would be put at risk. Homosexuality and paedophilia – sex with children – were sometimes regarded as the same thing.
Many of the lunatic arguments against legalising male homosexuality in 1986 are being repeated again against trans-people. Most of those arguments are similar to the "claim that young boys would be put at risk" – but this time the supposed "victims" of the trans-bogey are girls and women "threatened in safe places". Such claims are unclear in specifics and are deliberately vague to create a sense of unease with a phantom menace.
So-called "gender critical feminists" have taken to using offensive and degrading terms such 'misgendering' and 'deadnaming' to further undermine and deny trans-gender activists' identities. It is an unnecessary, cruel tactic more commonly found on right-wing websites.
But Ang Jury, from New Zealand Women's Refuge refutes any suggestion of problems with trans-gender women with Susan Strongman reporting for Radio NZ that "there is a solid process around deciding who gets into safe houses, and that transgender women have been allowed into many refuge spaces for years without issue".
Last year, National Council of Women and YWCA came out strongly in support of the trans-gender community, with NCW CEO, Gill Greer, stating;
"Trans women's rights are women's rights – and 'women's rights are human rights."
Feminists who support the trans-movement know full well that there are few such "safe places" and that most sexual abuse/attacks on girls and women occur in the home (or work place) and the perpetrator is usually known to the victim/survivor.
Exploiting the fear of "stranger danger" against the trans-community – many of whom have themselves been victims of harassment and/or sexual assault – is obscene.
The trans-community and it's supporters counter opposition to the right to self-ID and describe it as fear-mongering;
Local transphobic campaigners are backed by a large group of extremely bigoted international social media accounts, many of which are controlled by extreme right wing and religious fundamentalists.

This article from the Southern Poverty Law Centre helps explains the relationships between the groups driving the campaign.

Campaigners are making claims about predators using the proposed law changes to gain access to vulnerable people. These claims are manufactured and intended to create a moral panic. Evidence shows that no such incidents have been reported in countries where these changes have been made.

It's important to remember that anybody making changes to markers on their birth certificates would make a statutory declaration in front of a Justice of the Peace under penalty of perjury. The ability to more easily change the gender marker on your birth certificate can't be carried out on a whim or with dubious intent. The changes proposed simply brings the process for changing all major forms of identification in line with one another.
Minister Tracey Martin has a moment in our history to do the right thing. Fran Wilde led the way with gay law reform.
But the movement for social justice and inclusion did not end thirty-three years ago. Just as the feminist movement still has much to accomplish.
We cannot, as a society, exclude a small minority by creating a system or practice that separates people according to their status as trans-gendered.
That is apartheid.
And we're all agreed that apartheid is a bad thing?
To Minister Martin I say this:  thirty-three years years ago, your Parliamentary predecessor, Fran Wilde, did the right thing by standing up for gay men. She endured a storm of personal threats and vitriol that would wither most of us.
But she stood up for what was right.
Will you do the same; will you stand up for what is right?
It's not a difficult question. Fran Wilde knew the answer.
…
.
Acknowledgement: this author wishes to thank Andrea and others in the Wellington trans-community for sharing their experiences  and allowing me to honour their stories. – Frank Macskasy
* Name changed to protect 'Andrea's' and 'Sharon's' privacy and prevent harassment.
.
.
.
References
Dictionary.com: Apartheid
Radio NZ: Births, deaths and marriages bill deferred to allow more public consultation
NZ History: Homosexual law reform – Page 4 – Reforming the law
The Right To Self ID: What is the Births Deaths and Marriages Act?
YWCA: We support trans rights in Aotearoa
Radio NZ: Sex self-identification debate a 'cesspool of harmful stereotypes'
Additional
Radio NZ: Transgender and non-binary communities disappointed at bill deferral
Robinhead: Gender Roles
Previous related blogposts
Fairfax media and Kiwiblog revise incorrect story denigrating trans-people
.
.
.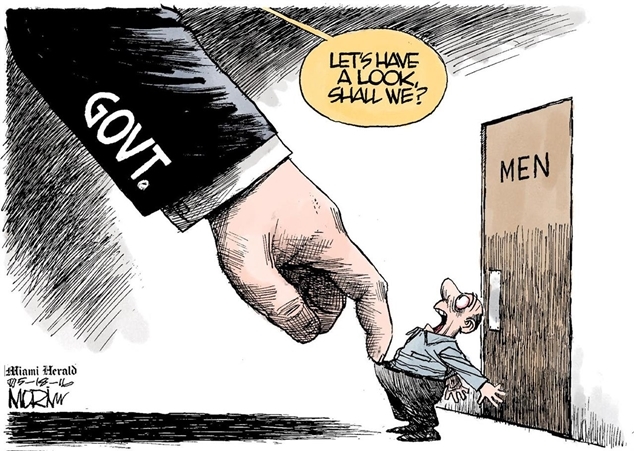 .
.
= fs =